Listen to Lora's Podcast
The Paper Wings Show:
Don't just make comics,
elevate comics!
The Paper Wings Show
Elevate your visual storytelling with the
Paper Wings Show
at chrisoatley.com. Every episode is chalk full of mind-blowing inspiration, pro tips, and industry insights.
See Lora in Person
My next show is San Diego Comic Con,
coming up July 9 – 12th.
Come see me at booth 1903!
Join the Community!
Latest Post From the Blog
Lora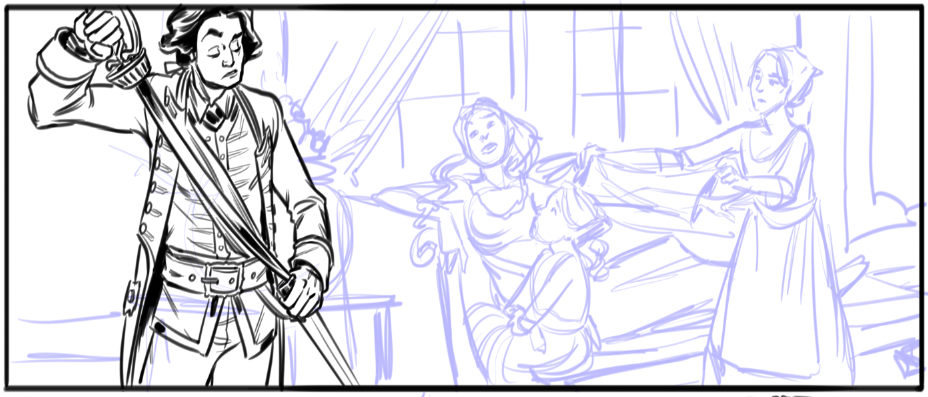 Despite my best intentions, I came down with a terrible case of food poisoning this week, and I wasn't able to finish today's update. So updates will be on-hold until I return to the U.S. at the end of September.
But don't fear! I have plenty to keep you busy.
In lieu of comic updates, I have special guest posts scheduled every Friday!
And we reached our next goal on Patreon!
That means that starting Monday, the Daydreams short stories will begin posting on Patreon for everyone who pledges, no matter the size of your donation. Sign up today and you can read them, too. Right now there is a poll for Patrons to vote for which short story you want to read first—and the winner begins on Monday.
Also on Patreon, I'll be posting pictures and stories from my trip to the United Kingdom for those who are interested.
I'm so sorry I missed today's update. I would've much rather been drawing then vomiting—I promise.
I'll see you when I get back!
Connect with Lora elsewhere on the web:
Stay In Touch With The Dreamer
We'll send you a FREE 75-page Director's Cut edition of Issue #14!