Listen to Lora's Podcast
The Paper Wings Show:
Don't just make comics,
elevate comics!
The Paper Wings Show
Elevate your visual storytelling with the
Paper Wings Show
at chrisoatley.com. Every episode is chalk full of mind-blowing inspiration, pro tips, and industry insights.
Watch Lora on T.V.
Watch Lora on
The American Revolution
, a three-part miniseries on The American Heroes Channel.
See Lora on The American Revolution
The American Revolution airs Monday, December 15th at 9 & 10pm ET and Tuesday, December 16 at 9pm ET.
Join the Community!
Latest Post From the Blog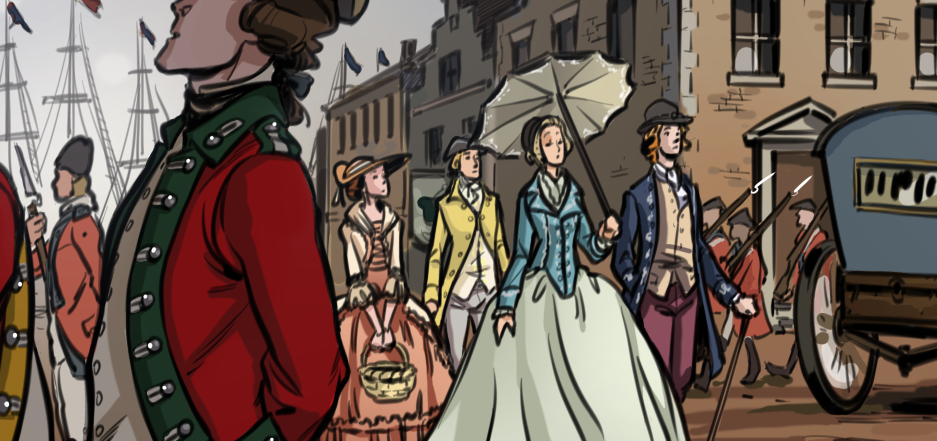 Bea and Alan just can't get on the same page about this being a spy thing.
We're SO CLOSE to our first Patreon goal!
As soon as we reach our Patreon Goal, The Dreamer will resume twice-a-week updates.
We're less than $100 from having The Dreamer twice a week!
We are sooo close!
Patrons get to read every page a week early, and they get behind the scenes content, tutorials and more.

Connect with Lora elsewhere on the web:
Stay In Touch With The Dreamer
We'll send you a FREE 75-page Director's Cut edition of Issue #14!