Listen to Lora's Podcast
The Paper Wings Show:
Don't just make comics,
elevate comics!
The Paper Wings Show
Elevate your visual storytelling with the
Paper Wings Show
at chrisoatley.com. Every episode is chalk full of mind-blowing inspiration, pro tips, and industry insights.
Read Wynonna Earp
Lora is drawing the new comic book series based on SyFy Channel's brand new breakout hit,
Wynona Earp!
Buy Wynonna Earp
A six issue miniseries by IDW Publishing available wherever comics are sold. Or click to
buy here
.
Everyone's got demons. Hers fight back.
Latest Post From the Blog
Lora
Continuing my historical trip to New York: The Hamiltour Part 2. Read Part 1 here.
The fifth issue of Wynonna Earp hit comic shops while I was in New York, so before we did any site seeing on our first full day in New York, Mike and I headed over to Midtown Comics in Time Square.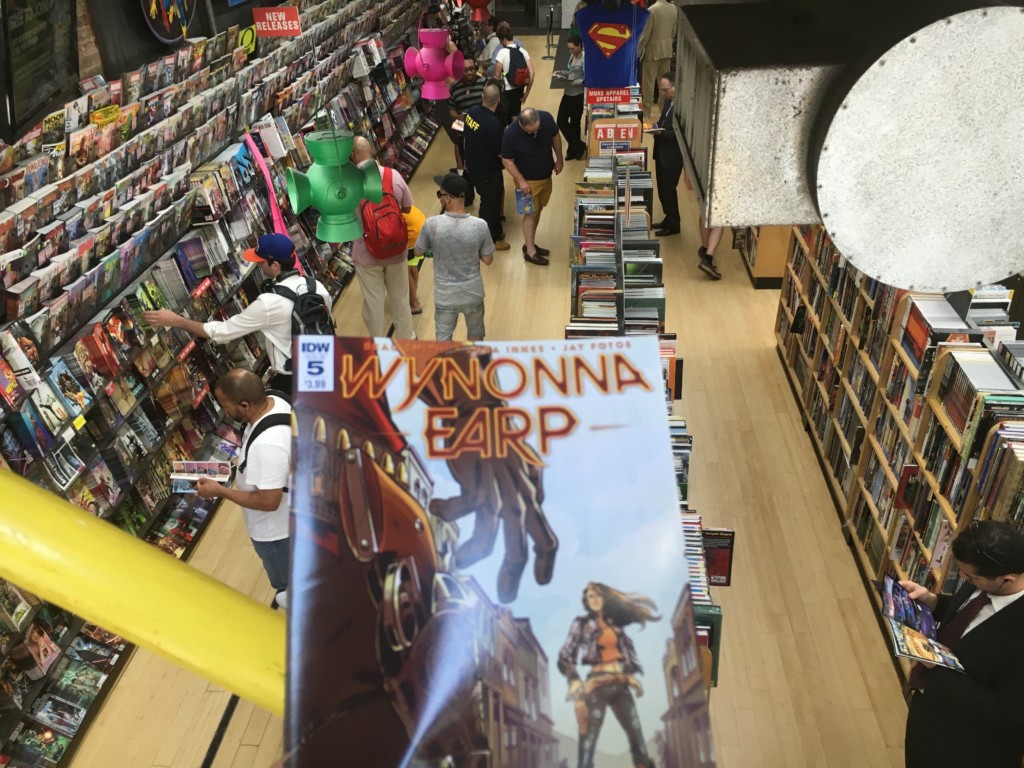 Not only did they have the brand-new issue of Wynonna Earp, they had all three volumes of The Dreamer in stock. […]
Connect with Lora elsewhere on the web:
Stay In Touch With The Dreamer
We'll send you a FREE 75-page Director's Cut edition of Issue #14!