Listen to Lora's Podcast
The Paper Wings Show:
Don't just make comics,
elevate comics!
The Paper Wings Show
Elevate your visual storytelling with the
Paper Wings Show
at chrisoatley.com. Every episode is chalk full of mind-blowing inspiration, pro tips, and industry insights.
See Lora in Person
My next show is San Diego Comic Con,
coming up July 9 – 12th.
Come see me at booth 1903!
Join the Community!
Latest Post From the Blog
Lora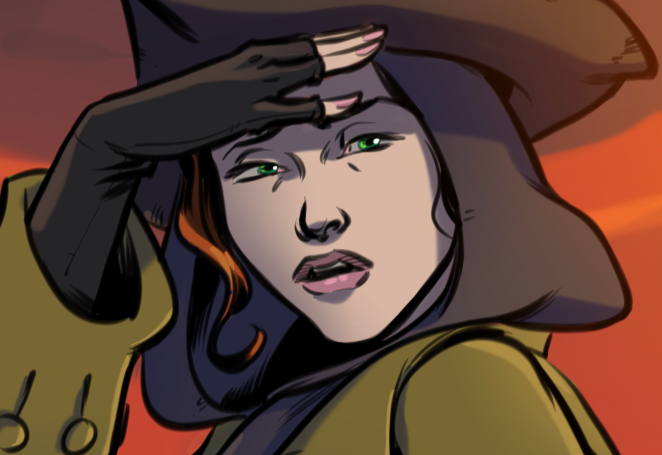 Happy Independence Day! It wouldn't be a 4th of July if I didn't share my favorite tradition: listening to Colonial Williamsburg's "Thomas Jefferson" read the Declaration of Independence. Enjoy!
_____________________________________________
Next week The Dreamer will not update: I'll be at Comic Con!
I'm a guest this year at San Diego Comic Con and it will be my first time at that show.
I hope that everyone attends my Spotlight Panel on Saturday, at 3 pm—I'll be interviewed by my Paper Wings co-host, Chris Oatley.
I'll be selling all three volumes of The Dreamer, and an exclusive Comic Con print!
Here is my schedule:
THURSDAY:
11 AM: The Crowd: How Creatives Are Using New Means to Connect with Their Audience – Room 7AB
1 PM: Historical Comics & Graphic Novels – Room 29AB
3-4 PM: Historical Comics & Graphic Novels Signing – AA18
FRIDAY:
1-4 PM: Signing at Booth #1903
5 PM: In Your Own Time: Web Comics on Your Own Schedule – Room 29AB
SATURDAY:
10 – 11 AM:  Signing at IDW Booth #2743
11 AM – 2 PM: Signing at Booth #1903
3 PM: Friendship, Fandom and Unexpected Opportunities: Lora Innes and The Making Of "The Dreamer" – Room 4
4:30 – 5:30 PM: Lora Innes Signing – AA18
SUNDAY:
11 AM – 1 PM: Signing at Booth #1903
2 PM: Cover Story Panel – Room 25ABC
_____________________________________________
Support Me and The Dreamer on Patreon!

Connect with Lora elsewhere on the web:
Stay In Touch With The Dreamer
We'll send you a FREE 75-page Director's Cut edition of Issue #14!