Listen to Lora's Podcast
The Paper Wings Show:
Don't just make comics,
elevate comics!
The Paper Wings Show
Elevate your visual storytelling with the
Paper Wings Show
at chrisoatley.com. Every episode is chalk full of mind-blowing inspiration, pro tips, and industry insights.
See Lora in Person
My next show is Awesome Con in Washington DC May 29 – 31st. I would love to see you there!
Join the Community!
Latest Post From the Blog
Lora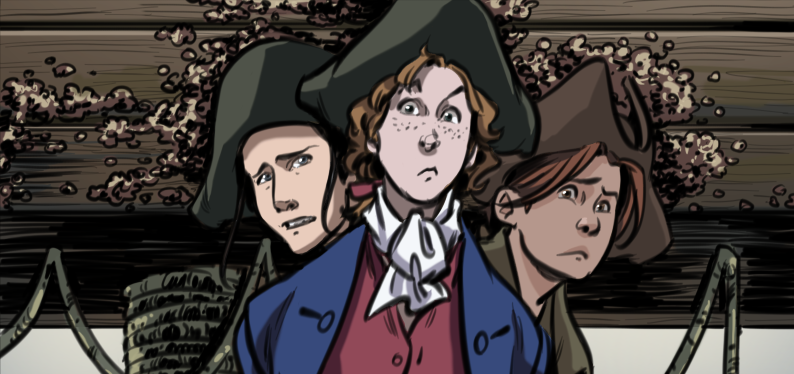 The boys aren't sporting their fancy green feathers anymore. Seems the fun of fighting has worn off.
_____________________________________________
Come see me at Awesome Con in D.C. this weekend! I'd love to meet you!
I'll be on a "Making History" panel Saturday at 3:15 in Room 143:
From Selma to TURN to Unbroken to The Imitation Game, stories "inspired by a real events" have taken Hollywood by storm. Come listen to the unique struggles, benefits, and joys of making historically-based comics. With Jason Rodriguez (Colonial Comics, Fulcrum), Lora Innes (The Dreamer, IDW), and Sarah Vaughn (Ruined, Rosy Press)
_____________________________________________
Support Me and The Dreamer on Patreon!

Connect with Lora elsewhere on the web:
Stay In Touch With The Dreamer
We'll send you a FREE 75-page Director's Cut edition of Issue #14!