Listen to Lora's Podcast
The Paper Wings Show: Don't just make comics, elevate comics!
The Paper Wings Show
Elevate your visual storytelling with the Paper Wings Show at chrisoatley.com.
 
Every episode is chalk full of mind-blowing inspiration, pro tips, and industry insights.
Read Wynonna Earp
Lora is drawing the new comic book series based on SyFy Channel's brand new breakout hit,
Wynona Earp!
Buy Wynonna Earp
Everyone's got demons. Hers fight back. A six issue miniseries by IDW Publishing available wherever comics are sold.
Or click to buy here.
Latest Post From the Blog
Lora
The six issue Wynonna Earp series I drew was collected into a graphic novel called Wynonna Earp: Homecoming.
Comic shops and book stores everywhere can order it for you. Search under the publisher, IDW Publishing.
If you like to order your books online, use this link for Amazon, and The Dreamer will receive a small commission on everything in your order, at no extra charge to you. I appreciate it!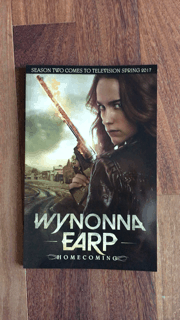 Dreamer character cameos are hidden throughout this book!
Speaking of The Dreamer, I have an update!
The ending that has given me so much grief is finally finished. (And I love it.)
In order to make the new ending work, we need a reboot.
I needed to make small changes to the Countdown to Culper chapters that were already posted. We've pulled those chapters from the site, and will repost the revised chapters here when they're finished.
After that, we'll carry on with regular updates.
If you're the kind of person that loves to see behind the scenes, I'm currently posting each revised page on Patreon so you can see the changes side-by-side. I explain what I've changed and why. This unlocks at the $5 level.
Join us on Patreon to follow along!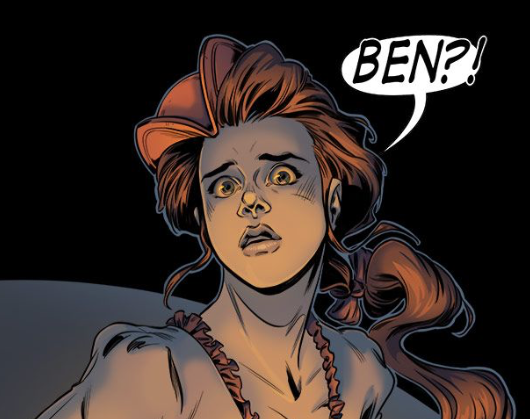 The new Countdown to Culper page #1! See this and more on Patreon!
UPDATE: We accidentally broke the comic reader while pulling down the old Countdown to Culper content. Working late tonight to get it back up!
Stay In Touch With The Dreamer
We are currently in the process of switching our newsletter service over to a new provider. We encountered some difficulty in the process of setting up the new system. We will have sign up forms back up as soon as possible. Thanks for your patience!
Connect with Lora elsewhere on the web: