Listen to Lora's Podcast
The Paper Wings Show:
Don't just make comics,
elevate comics!
The Paper Wings Show
Elevate your visual storytelling with the
Paper Wings Show
at chrisoatley.com. Every episode is chalk full of mind-blowing inspiration, pro tips, and industry insights.
See Lora in Person
My next show is San Diego Comic Con,
coming up July 9 – 12th.
Come see me at booth 1903!
Latest Post From the Blog
Lora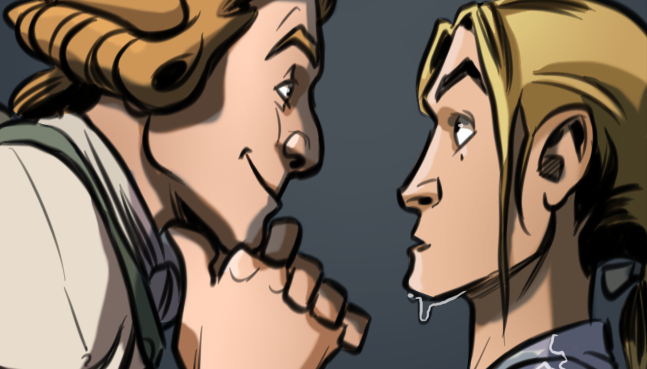 Well, Uncle Hercules has Alan speechless. Hopefully Herc has made his point.
_____________________________________________
Can't wait to find out what happens next?  Patrons get updates early!

Support Me and The Dreamer on Patreon!
Connect with Lora elsewhere on the web:
Stay In Touch With The Dreamer
We'll send you a FREE 75-page Director's Cut edition of Issue #14!