Want to see more of Lora's work?
View her other projects, connect with her online and see more art!
Check out Lora's portfolio
Read Wynonna Earp
Lora is drawing the new comic book series based on SyFy Channel's brand new breakout hit, Wynona Earp!
Buy Wynonna Earp
Everyone's got demons. Hers fight back. A six issue miniseries by IDW Publishing available wherever comics are sold.
Or click to buy here.
Latest Post From the Blog
2017-08-16T03:10:18+00:00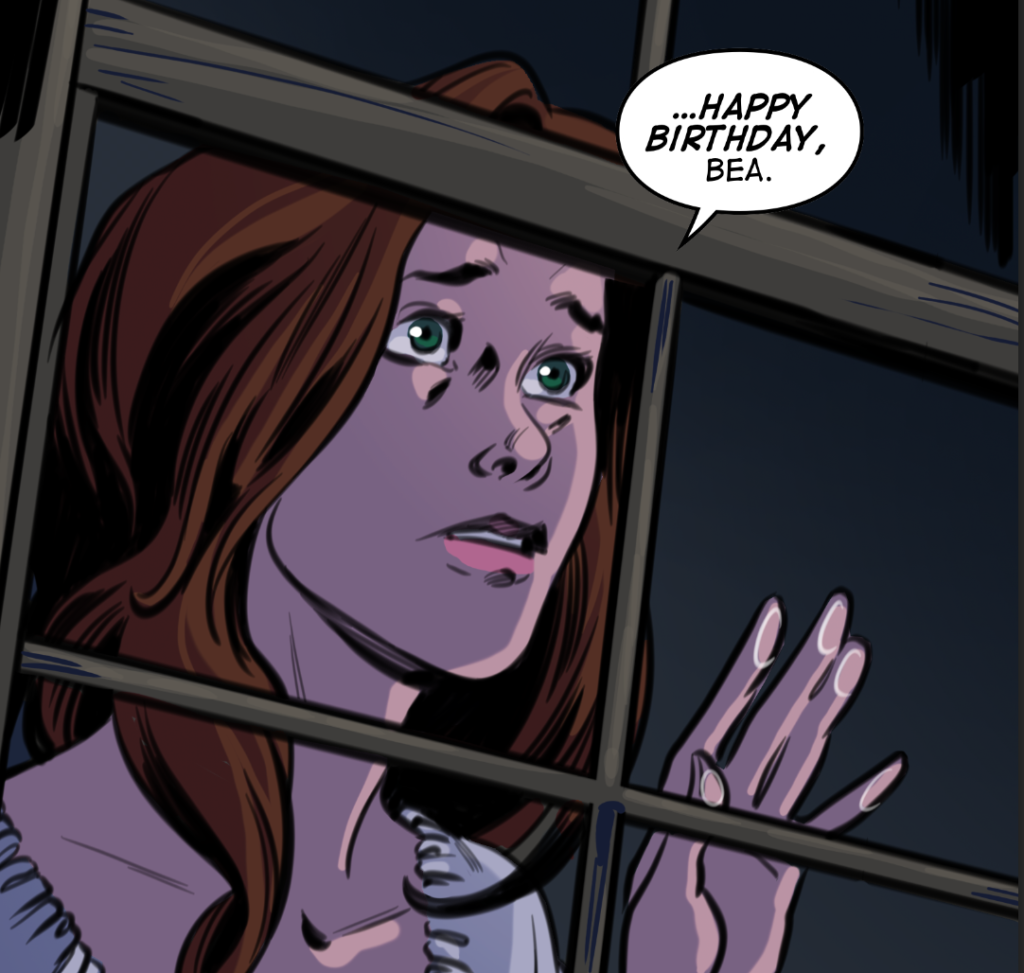 That's a wrap on Issue #4! I mentioned on The Dreamer's ten year anniversary that I'll be changing the webcomic update schedule: between issues I'm taking scheduled breaks, and resuming updates once I have enough of a head start on the next issue that it will update uninterrupted.
If you don't want to miss the start of Issue #5, sign up for my newsletter in the sidebar. I'll let you know when the new issue begins.
In the meantime, sign up for my Patreon. At the $5 or $9 level you'll see all the updates as I complete them, and won't have to wait for the issue to start here on the site. At the $1 level you can read the brand new Frederick Knowlton short story "First Steps" to get your Dreamer fix!
---
Can't wait to read the next page? You don't have to!

Sign up for the email newsletter
Connect with Lora elsewhere on the web: