Listen to Lora's Podcast
The Paper Wings Show:
Don't just make comics,
elevate comics!
The Paper Wings Show
Elevate your visual storytelling with the
Paper Wings Show
at chrisoatley.com. Every episode is chalk full of mind-blowing inspiration, pro tips, and industry insights.
See Lora in Person
My next show is San Diego Comic Con,
coming up July 9 – 12th.
Come see me at booth 1903!
Join the Community!
Latest Post From the Blog
Lora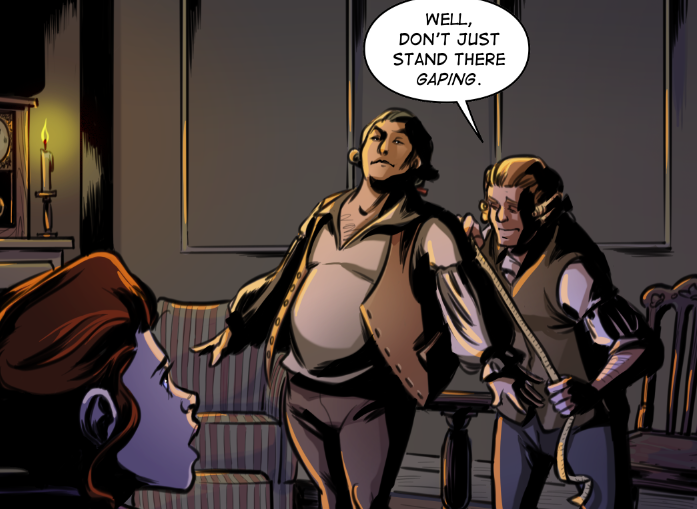 That's a wrap for Issue #2!
Issue #3 will start next Friday!
The last two months have been a whirlwind. We sold our house, but we haven't relocated yet. Instead, we're spending the summer at Mike's parents' house, which means that even little things like "Where do I keep my underwear" require a lot more mental energies than they used to.
(Forget having to pack for my two biggest conventions, back to back, when I don't know where any of my gear is…)
Add a surprise, random eye injury to the mix and I need a few more days to get the next issue ready.
So we'll be back next Friday with the cover and then updates resume as usual!
_____________________________________________
Speaking of cons, Otakon was a blast, as usual.
Hello to everyone I met there! Thanks for stopping by my table to see me. I love meeting all of you, it's what makes the craziness of conventions worth while.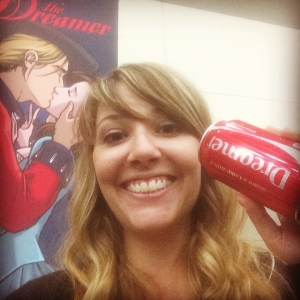 I finally got my hands on one of those "Share a Coke with a Dreamer" cans!
Thanks, Marvin!!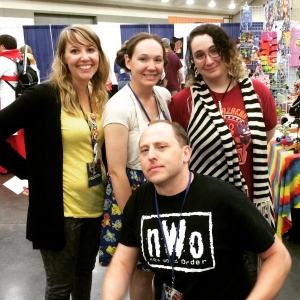 And almost the entire Dream Team assembled at Otakon!
With me here are Alyce Evans, who is my research assistant on Countdown to Culper, Julie Wright, colorist! and Alan Evans, who is helping with story.
Speaking of Alan, we stayed up till 1 AM at Otakon talking about Issue #3 and had a few major story breakthroughs. I love having someone else to bounce ideas around with.
Speaking of Alan, he launched his own Patreon this week. Check it out!
_____________________________________________
Support Me and The Dreamer on Patreon!

Connect with Lora elsewhere on the web:
Stay In Touch With The Dreamer
We'll send you a FREE 75-page Director's Cut edition of Issue #14!