Listen to Lora's Podcast
The Paper Wings Show:
Don't just make comics,
elevate comics!
The Paper Wings Show
Elevate your visual storytelling with the
Paper Wings Show
at chrisoatley.com. Every episode is chalk full of mind-blowing inspiration, pro tips, and industry insights.
See Lora in Person
My next show is San Diego Comic Con,
coming up July 9 – 12th.
Come see me at booth 1903!
Latest Post From the Blog
Lora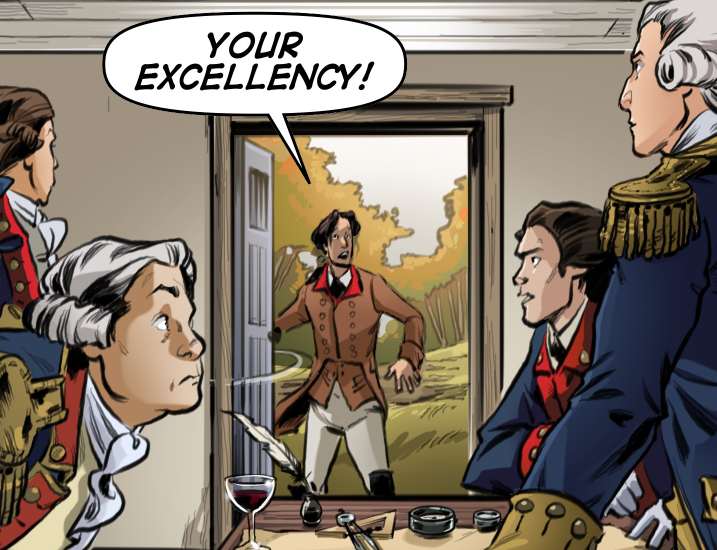 After the death of Thomas Knowlton, Knowlton's Rangers nearly disbanded. Ultimately, though, it was decided they should remain to help secure the outposts of the Americans' ever waning position on Manhattan.
Though Washington had moved most of his army north, the Rangers had been left at Harlem Heights in the case that Howe would try to attack Fort Washington, coming up from New York City to the south.
According to one of Knowlton's Rangers, Oliver Burnham, "We remained until the sixteenth of November in this situation ('near Harlem') when we were warmly engaged on all sides. We were about two miles below the fort and well sustained the attack until the enemy made good their landing across Harlem River, when we had hard fighting to reach the fort."
_____________________________________________
Can't wait to find out what happens next?  Patrons read a week early!

Support The Dreamer on Patreon!
Connect with Lora elsewhere on the web:
Stay In Touch With The Dreamer
We'll send you a FREE 75-page Director's Cut edition of Issue #14!