New Page #21!

Once again, welcome to all the new readers who found us thanks to io9 this week! There's a special "Get Started" post for you right here! We're glad you found us.
***
VOTE to get a sneak peek at the next page!

Appleseed Con was a good time—thanks, Indiana! Read below the cut to see a few pictures from the show.
I made a few new products to debut at Appleseed. This art card set was my favorite. Ten postcards, plus a bonus card that is blank on the back—on which I'll do an original sketch.
The convention center is only a few years old, located in downtown Fort Wayne.
I drove to Fort Wayne with my awesome comic pal Meg Syverud who is known for her comic One Question, though she was debuting her three-issue mini-series BLANK, which is gorgeous and you all should buy.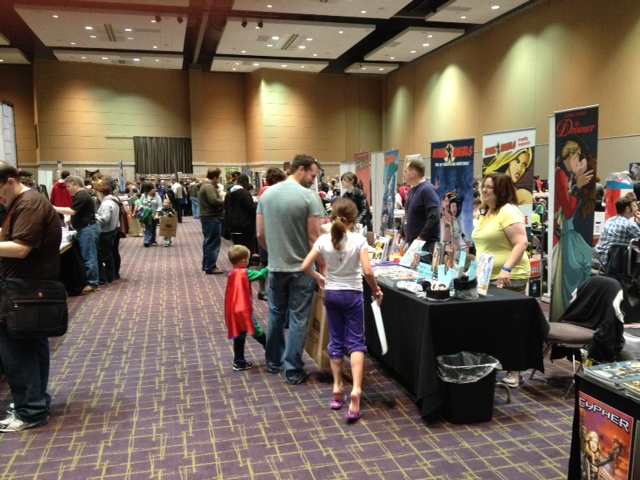 Just like at Free Comic Book day, there were a ton of kids at this show. I loved it! Who says kids don't read comics?