New Page #23!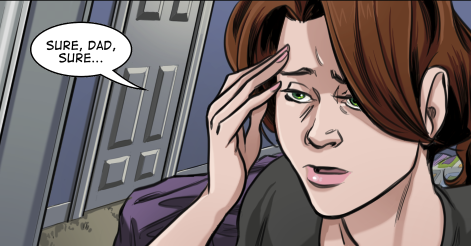 I spent half a day cutting and pasting samples of Nathan Hale's handwriting together to make the words I needed for these envelopes. Mike told me no one would ever know the difference, but look at that lovely writing! I wonder what a handwriting analyst would say about all the extra curlicues on Hale's d's, capital C's, W's and H's…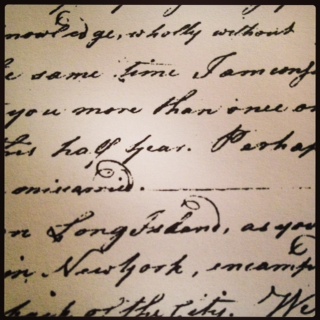 *VOTE to preview the next page!*

Ohayocon was this weekend and it was a great show. The Dreamer's colorist Julie Wright was there, and I met so many Dreamers! Read on for a few pictures from the show…
One of my favorite cosplayers was Bilbo Baggins! She looked ready for an adventure…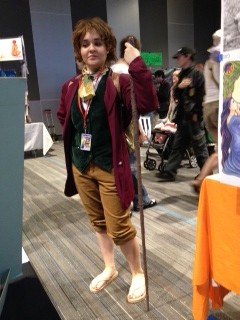 Then Saturday morning the first person to come by my table was none other than Bea!!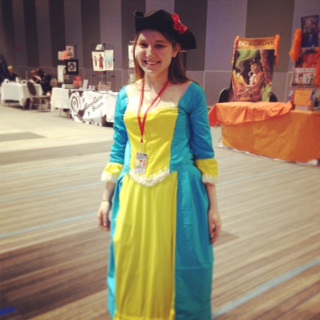 Katie Bea told me that she whipped this gown together in about 24 hours! She also told me that she may or may not have been spotted with "The Doctor" near a Tardis.
(What this means for Issue #16, we'll have to wait and see…)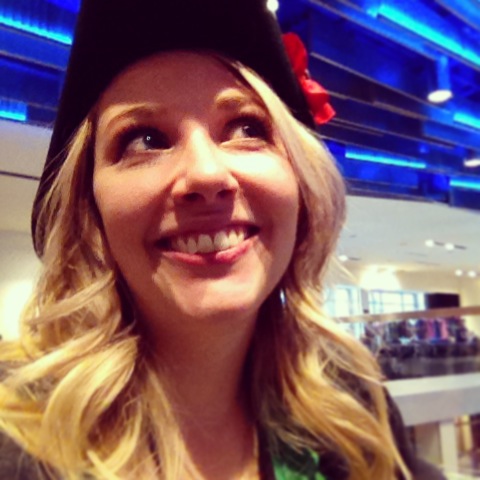 Bea let me borrow Alan's hat.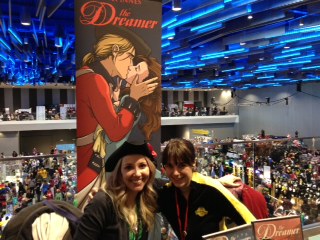 On Saturday, fellow webcomicker, Meg Syverud helped out at my booth. Meg is an avid gamer so when Assassin's Creed 3 came out, she rented it and we spent several late nights playing through it.
One of my favorite ways to pass time at Anime conventions is to pick characters and spend the weekend searching for them. So on Saturday, Meg and I made it our mission to find AC3's Conner.
I finally spotted him, down in the exhibitor's hall (which Artist's Alley overlooked.) Meg ran down and I navigated her through the aisles from my vantage point on the third floor, Mission Impossible style. Here she is explaining to him that she has a really weird friend who is obsessed with the Revolutionary War and would love to take a picture with him.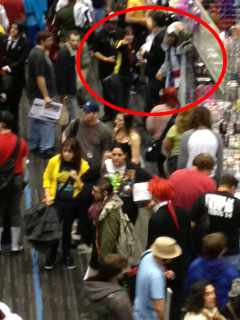 By some miracle, that didn't totally freak him out, and he came up. Here I am with Conner and Zio.
We had a new Dreamer banner stand made for my booth at CTNx in November, and I used it again this weekend. Here my friend Kim is with all of the Dreamer swag: prints, buttons, magnets, graphic novels, stickers, charms, teeshirts, comics and more!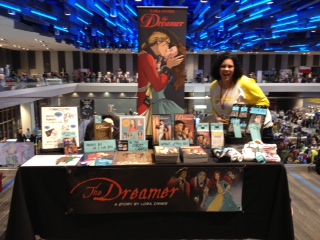 It was so lovely meeting you all!  I think my next two shows are in April: S.P.A.C.E. and Tricon!