New Page #4!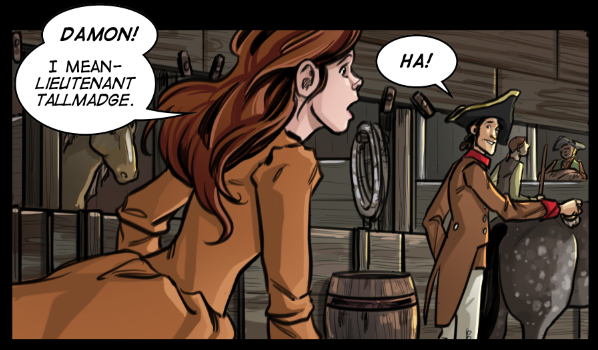 It's been awhile since we've seen this fellow…!
Damon & Pythias were friends from Greek Legend who were willing to die for one another. They were also the pen names that Benjamin Tallmadge and Nathan Hale used when they wrote to one another.
VOTE to get a sneak peek at the next page!