Well, it's been one heck of a year for The Dreamer. So let's take a look back on 2011!
January started off as it usually does for me–emotional and fulfilling as the Comic Creators for Freedom kicked off its annual fundraising drive.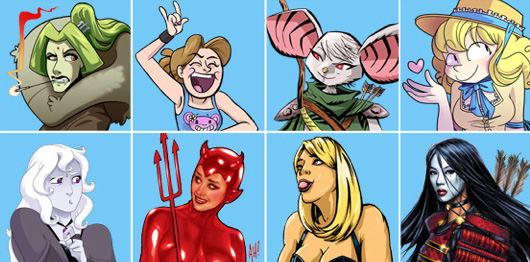 In 2011, we raised $5,000 to end human trafficking! (The 2012 drive starts next week!)
January ended with Ohayocon, an Anime show in Columbus, Ohio.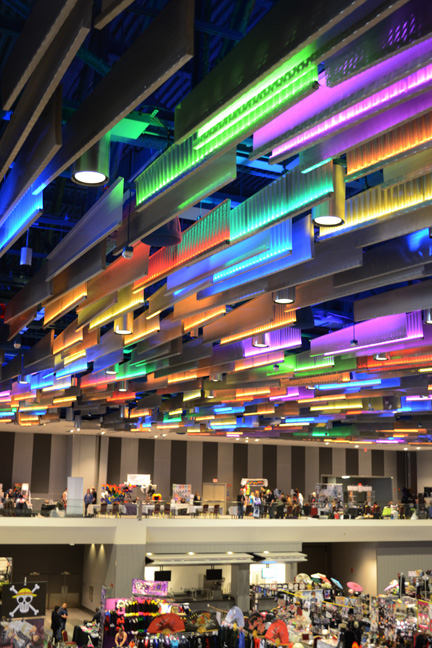 Anime show's are always full of fun people, costumes and events. This one didn't disappoint!
In February I announced I was beginning the Paper Wings Podcast with Chris Oatley, a long time friend and character designer for Disney.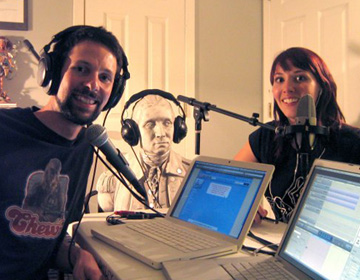 In March the fourth Dreamer Short Story "A Quartet of Prattlers" was released!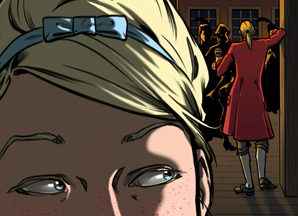 The story is about Alan and his brother Ebenezer at a country dance and someone else is in attendance, perhaps you've heard of her. A girl named Milly Weaver…?
In March we also released the first episode of the Paper Wings Podcast, 10 Steps to a Winning Portfolio to an overwhelmingly positive response. This initial episode launched with 50 comments and the show has grown like wild fire since then.
In April Nathan Hale made a fateful decision from which there was no return…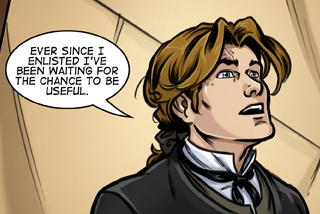 Also in April, Alan Evans illustrated a special Dreamer short story called "A Providencial Hello" which told the story of how Nathan Hale and Alan Warren first met and became friends.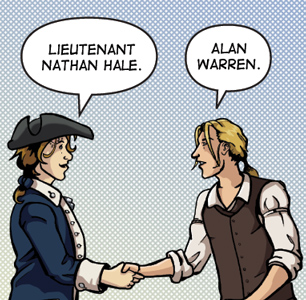 In May, I announced that The Dreamer, for the first time ever, was going to update two days a week! Wednesday – Friday updates started and we've never looked back!
Also in May, I received biggest news all year: I am producing and writing three graphic novels to tie in with To Appomattox, an 8-part television mini-series that is airing in 2013 (but filming this summer!) about the Civil War, starring Dexter's Michael C. Hall as Ulysses S. Grant!

Before this, I was often asked when I would take on the Civil War. Well, the answer is now. I've already started my research. You'll hear more about this exciting project in 2012.
At the end of the month I was invited back onto TGT Podcasts because YOU voted me as your favorite episode guest of the previous year. We did a live event, and you can listen to it here.
In June, most notably, Colonel Knowlton shaved his beard and Alan put on a uniform for the first time: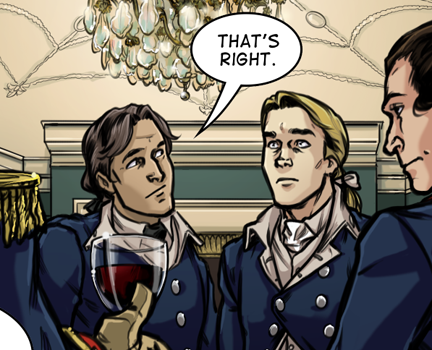 In July, Bea and Alan kissed again! I know that was YOUR favorite moment of the year!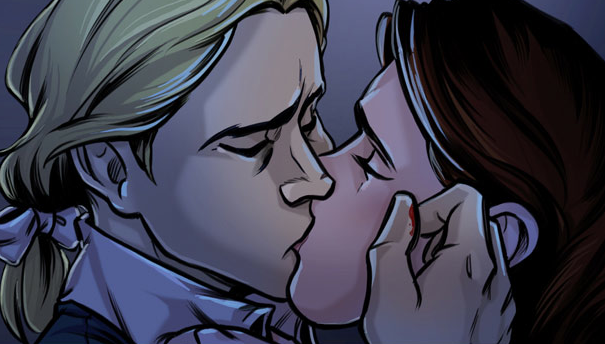 In August, we finally set up a tee-shirt shop!

We offer tee shirts, tote bags, and Dreamer-guy pillow cases to wish you sweet dreams!
Also in August, I went to Boston for the first time since starting The Dreamer! I packed as much history as I could into five days, especially given one day was spent in doors hiding away from Hurricane Irene.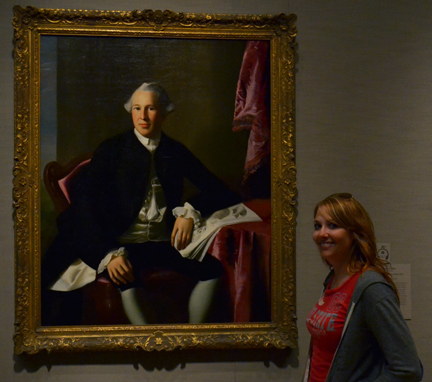 I spent a lot of time visiting as many of the Dr. Warren related sites as I could. Here I am with his portrait in the Museum of Fine Arts. I also visited his grave and walked the Freedom Trail.
In September, Mike made a brand new website! Among its new and improved layout and design, he integrated the "Reply" function into the blog to many huzzahs!
Sadly, September also brought about this fatal moment: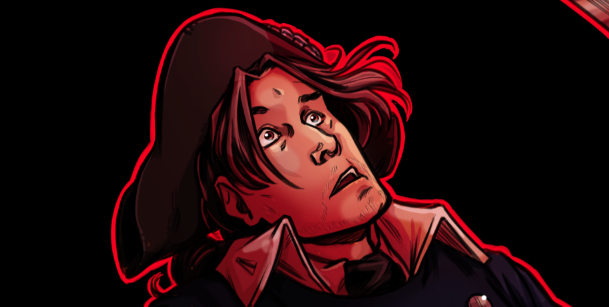 In October, I was a guest at Mid Ohio Con. Alan Evans was also there, and we sold prints and comics from A Providential Hello. It was an informal competition, but the Nathan Hale cover outsold the Alan Warren cover by a landslide. (He's still got it!)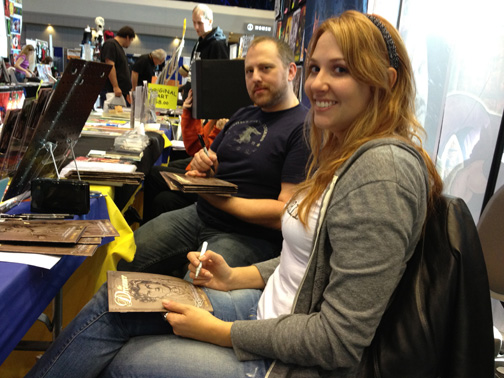 In November, The Dreamer Volume 2 hit stores! Buy it NOW!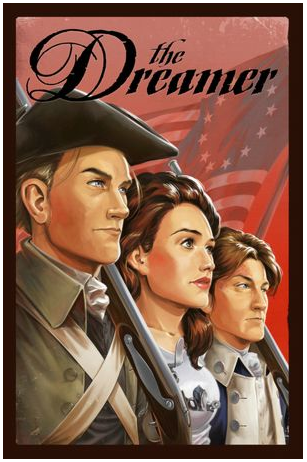 To commemorate the new book, we started our annual FanArtPollooza contest using "Volume 2″ as this year's theme.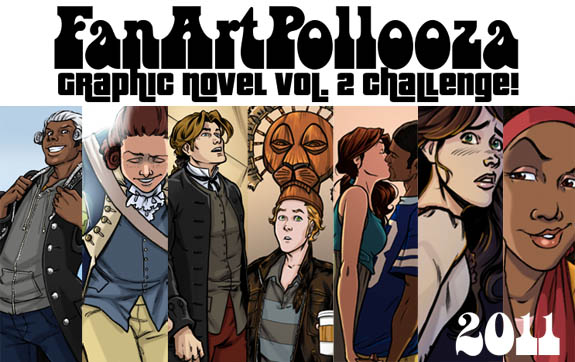 In December I went to Colonial Williamsburg for their Grand Illumination Holiday celebration. It was downright magical!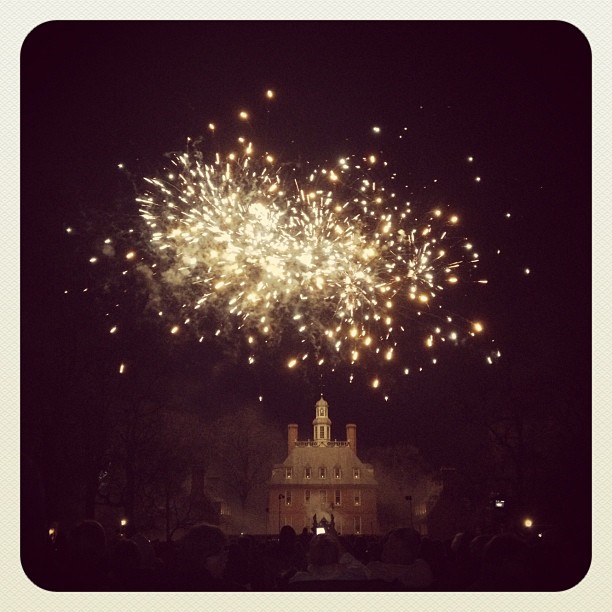 I hope your holidays were great, too!
Thank you for making The Dreamer such a success this year. For supporting us with your time, devotion, passion and for buying the new book. We love you all from the bottom of our heart and are so grateful for you.
Happy 2012!