The winner for Outstanding Newcomer Comic of 2008 is….  *not* The Dreamer!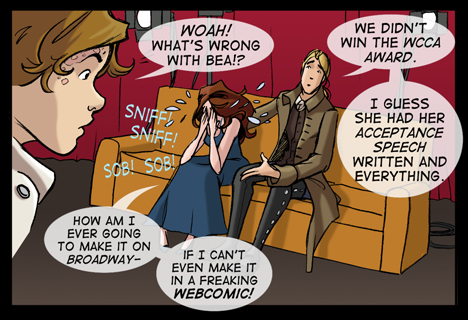 ( Click on the pic or the link to read the rest of the funny strip! )
Ha ha, this strip was so fun it was almost worth losing.  Thanks to everyone who nominated us, securing us a place in the finals, and thanks for everyone who voted for us!  And a genuine congrats to Octopus Pie!