After many nights of highs and lows. After many nights of shaking my fist at the sky in anger, and putting drop after drop of visine in my eyes to keep going. After many nights of blood, sweat, and (especially) tears… I give you- THE NEW SITE!
It feels like I've given birth. It may not go down in the echelons of web design greatness, nor re-define quantifiable beauty, but its my baby, and it's precious to me :)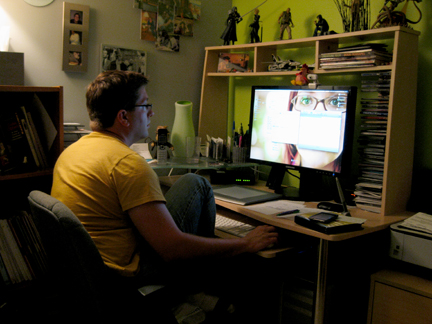 I hope you enjoy the new look and feel. Hopefully things will run quicker, and you can find what you want a bit easier. I'll still keep working on the blog section, and numerous other nips and tucks here and there, but for the most part, phase 1 is officially complete. I believe a "w00t" is in order.
Of course, there may be some bugs here and there, or things might not be rendering as they should and I missed it. If that's the case please let us know, and we'll fix it asap. Phase 2 officially begins, as I investigate eCommerce and attempt to get a bone fide store up with more than just some pdfs for sale. Then the fun really begins! ;)
I know I've said it 1000 times already, but thanks for putting up with slower loading times etc while we hashed this out. We hope you like the new design. Enjoy!
-Mike