So I'm back from C2E2! I had a great weekend, and it was the first time I actually had a good time in Chicago. So here's my weekend in pictures! Here's our table, I shared booth space in Webcomic Pavilion with Alan Evans (Rival Angels).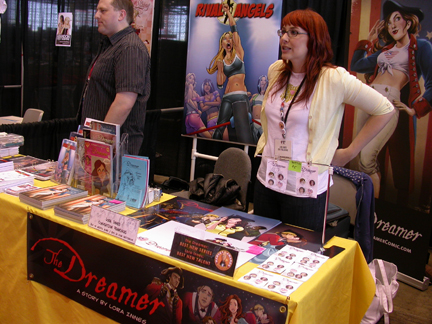 Spending the weekend in Webcomics Pavilion was fun because I got to meet a lot of folks I've only ever met online. For instance, the 1977 gang. Byron Wilkins helped out with the Comic Creator's Alliance fundraiser we did in January, so I was very excited to meet him in person, and give him my personal thanks.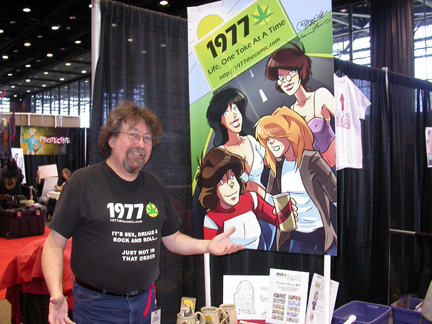 Across the aisle from us was Tom Brazelton of Theater Hopper. I read his comic all the time.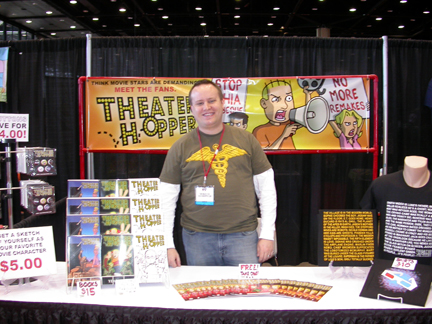 Kurt Sasso from TGT Webcomics stopped by… for some interviews of course. I think he's already started posting them.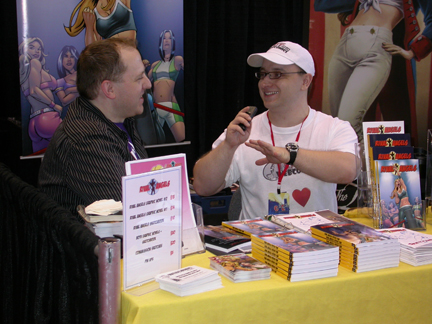 I also got to meet Lar deSouza (Looking for Group) another mighty force in the Comic Creator's Alliance.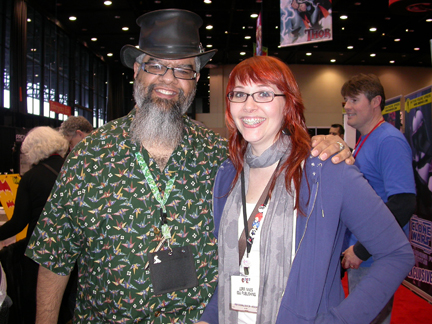 A lot of old friends were there, Trevor Mueller (Temple) and Thom Zahler (Love and Capes).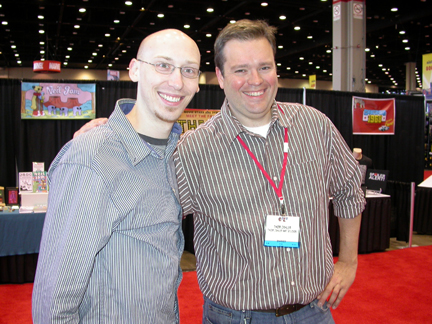 Our booth was right next to the super adorable Gina Briggs from Red String. I was humbled to be next to her, because her experience in webcomicing dwarfs my own. I hope I wasn't too much of a loud, obnoxious neighbor… but there was much… loud… obnoxious complaining about my braces!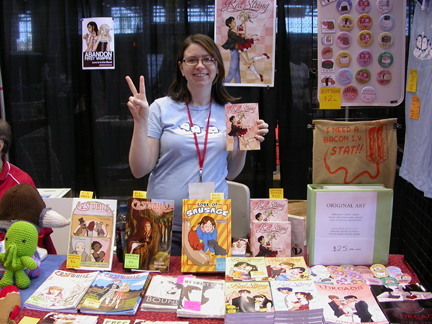 I got to meet Bill Willingham, which was quite a treat! Fables is probably my favorite series right now. And Bill loves The Dreamer. No, really, he does!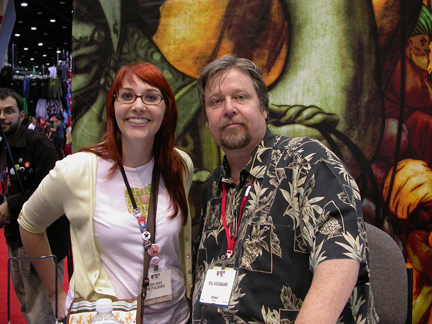 I did a lot of commissions over the weekend! Here's a cute Bea/Ben drawing I did for a Bean shipper who stopped by! (Take that, Alan!)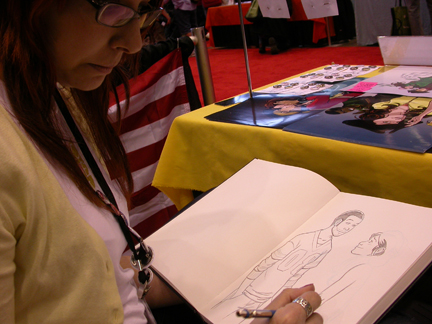 The highlight of my weekend was being asked to be on the Women in Comics panel. Ed Catto emceed it, and there was a lot of experience and wisdom on that panel. Besides myself, Dreamer variant-cover artist Jenny Frison was there to represent!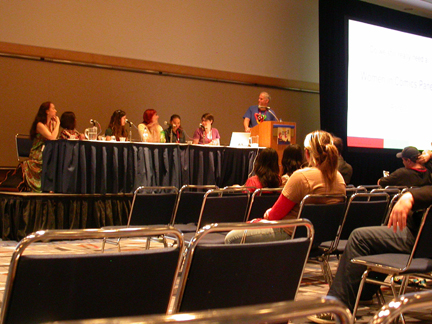 A trip to a Comic Con is not complete without the Comic Related guys. Why is Chuck Moore trying to punch me? Because he loves me! They missed my birthday party… so they bought me make-up donuts the next day. They know the way to my heart!
A bunch of us went out for my birthday: Alan Evans (Rival Angels), his buddy Dan, Michelle Timian (Elevator) and Uko Smith (FX):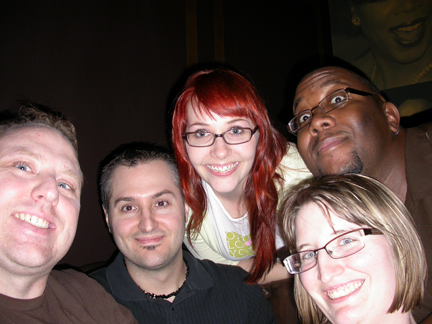 The best gift of the con came from Jenny Frison, though. She gave me the original Dreamer #1 variant cover art!!!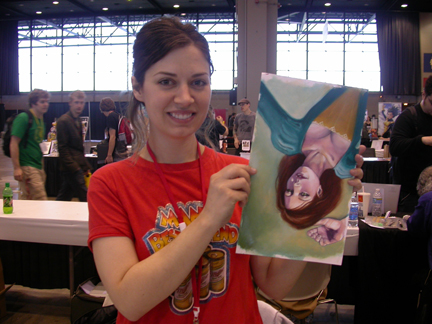 My favorite purchase was a book called "Smile" that everyone kept telling me about. It's a story about the plight of having braces. I read it as soon as I got home, and kept pointing out pages to Mike saying, "See, I'm not making that up!!!"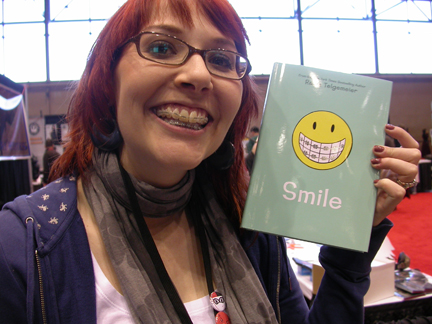 Well, C2E2 was a blast! If I met you there for the first time, welcome aboard to all the new readers! This coming weekend is SPACE in Columbus, Ohio. See you then!