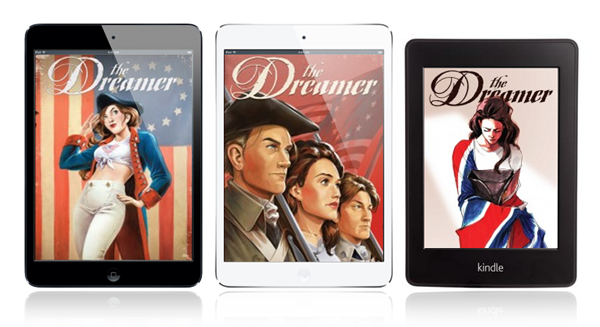 The Dreamer is finally available for your E-Readers!
Each complete graphic novel is only $9.99 in digital format!
iBooks Volume 1 iBooks Volume 2 iBooks Volume 3
Amazon Kindle Volume 1 Amazon Kindle Volume 2 Amazon Kindle Volume 3
If you like the books, take a minute to leave us a review. Reviews help The Dreamer move higher up in the search lists.  Thanks!
***
And The Dreamer was featured on Examiner.com today!