I've finally set up a Facebook page for The Dreamer, and have created a personal profile to use with my readers. If you've tried to friend me in the past, you probably didn't get a response. Facebook is the one place on the internet I've kept private for keeping up with my family and real life friends. So I finally opened a new account that's public. Friend me here:
I also added a Dreamer Page which you can Like!
And here's a fan group you can join!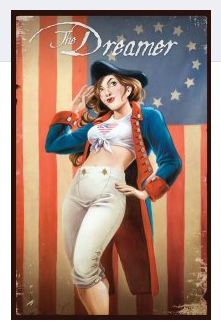 I hope to see you over there! Friend me and "Like" the Dreamer pages to help me get more exposure! Thanks, everyone!