You guys have really been keeping these coming in a steady stream! Just wait until what we have in store for you today. Remember: you have until April 25 to submit entries! To refresh yourself on the guidelines and rules, just click here. But first, check out all of the great entries below the cut!
"Beatrice, Alan, and Ben" by Hiromi Morita, showing our favorite heroine and her two possible suitors as if they were sketched in an old, recently found scrap of paper from the 1920′s: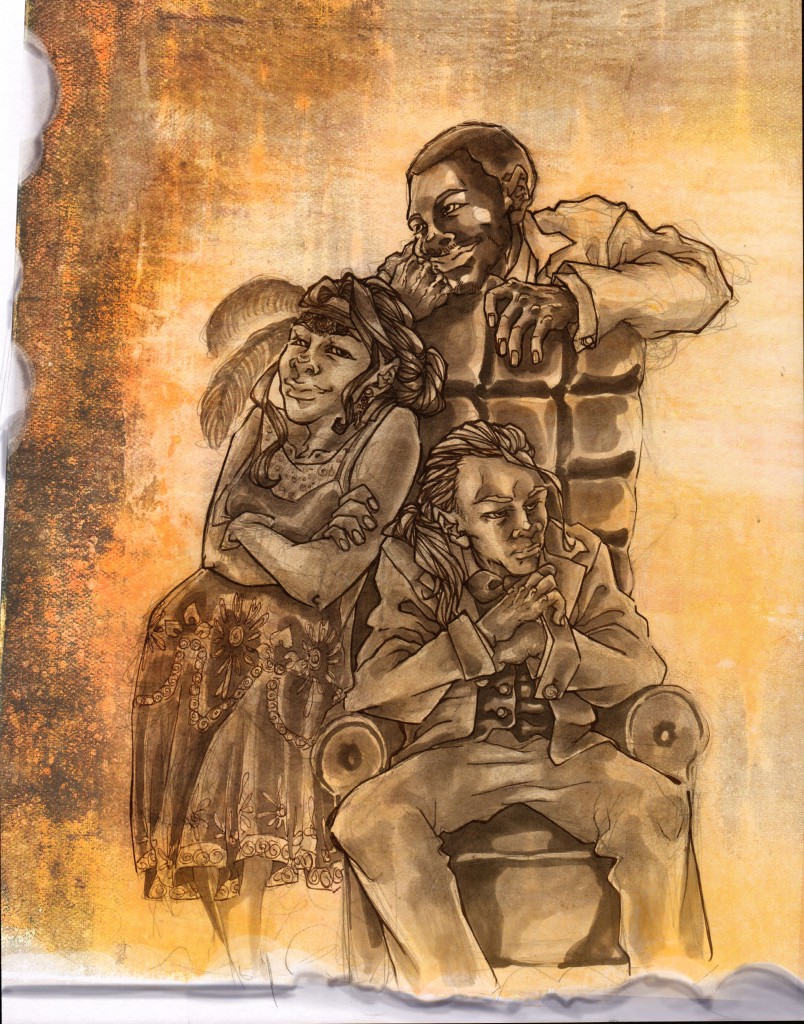 "Modern Attire Nathan Hale" by Alexis Pampa, who created a modern, rebellious-looking Nathan that looks ready to protest for a cause: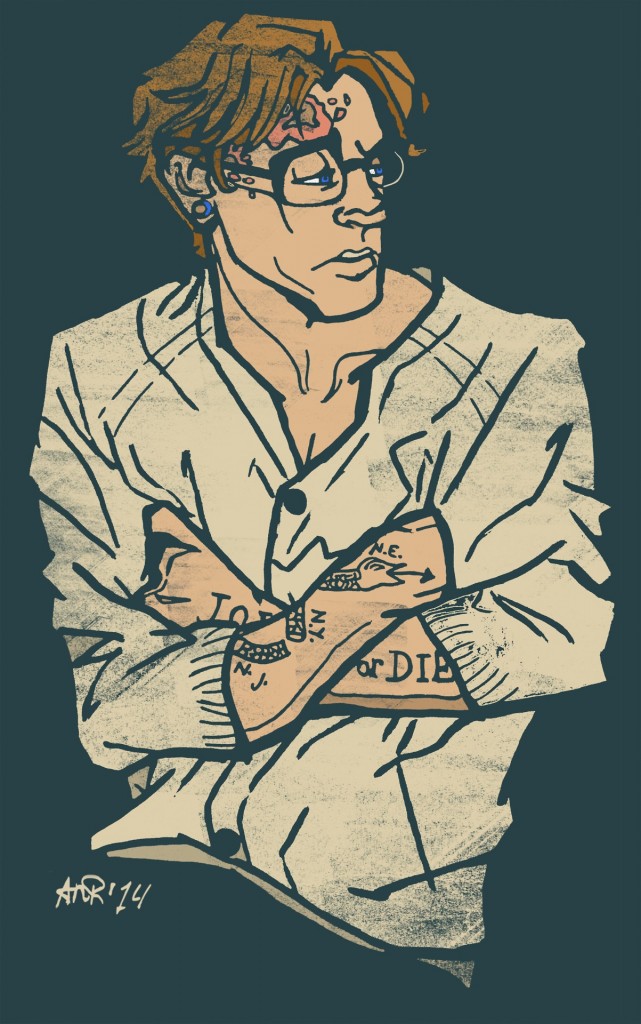 "More Than Words" by Caitlin Hoffman, who wrote a fan fiction that brought Benjamin Tallmadge to a modern day college dorm room. Here's an excerpt:
He had never seen a room furnished such as this before. It was as if someone had tried to fit all the necessities of a house–save the kitchen–in a space roughly the size of a bedchamber. And not even a large bedchamber.
"Where the blazes am I?" he whispered. "What happened to me?" That question birthed a far more disturbing query: Am I still who I think I am? He knew his name to be Benjamin Tallmadge, but then he also knew his surroundings to be an army encampment in the aftermath of a battle that had cost them many good men, including Colonel Knowlton. Since that part appeared to be wrong, perhaps he had his name wrong as well.
In glancing around the room, he noted a graceless, blocky chest of drawers shoved in the corner, a mirror hanging on the wall above. He pushed off the oddly firm surface of the bed and made a beeline for the corner, knocking something over in his mad dash.
"Hey, you okay?" the voice called through the door. "Ben?"
He was too preoccupied with his reflection to answer. The brown eyes staring back at him were definitely his own, as were the long nose, high forehead, and dark hair that just brushed his shoulders. But he didn't recall being such an unshaven mess, and where the blazes was his shirt?
"Time Warp: Past to Present" by Amanda Geil, who brought Alan back with Bea back to the modern day with the help of The Doctor (from BBC's Doctor Who) and watercolor paints: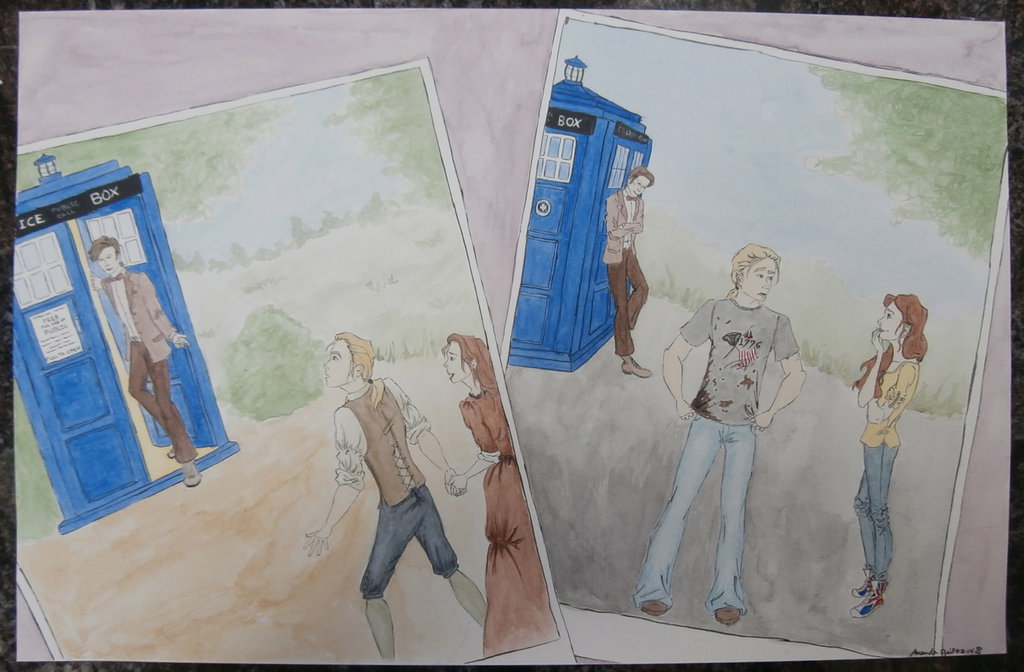 (Be sure to check out the detail shots Amanda links to in her dA post!)
Good luck to everyone, and look for another post coming soon. Keep those entries coming!