I promised to post the rest of the fan-art entries this week, so here we go!
Ashley made a photographic interpretation of the #6 Cover.  I want to know where she got that awesome tricorn hat!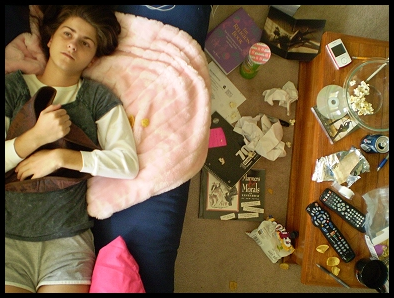 Erin did a piece where the Dreamer girls debate what Bea means by 'old' (from Issue #1) and Ben just looks on disturbed.  This one made me laugh!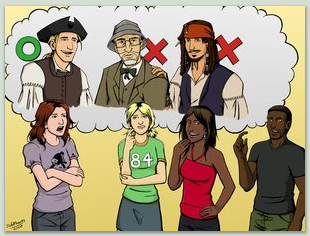 This is a long post… so see the rest of the entries below the cut!
Catiris made a second entry, this one taken from Issue #4 when Bea finds Alan.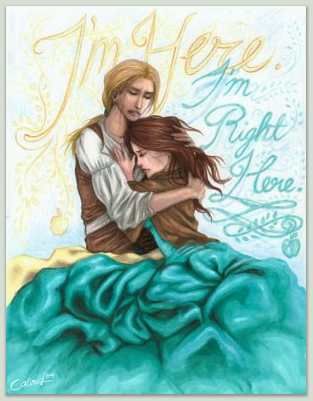 That same moment was interpreted as a sculpture by Dee!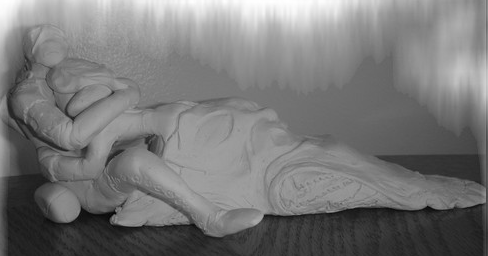 And Brittany made a wallpaper from that same scene.  (Feel free to use it on your own computer!)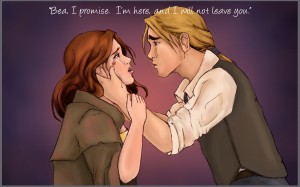 Ida did an adorable version of Yvette from issue #6–and if you look close, that's the Graphic Novel she's hugging!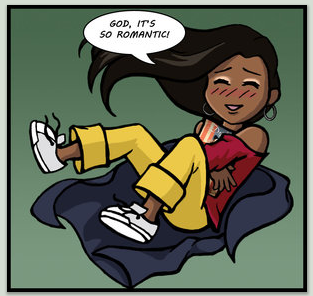 Heather baked a delicious looking Dreamer cake!  I wish I could've, uh, sampled this one.  ;)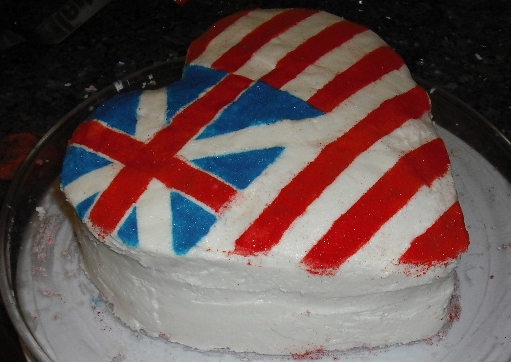 Speaking of cakes… Beth was at it again, and recreated the HMS Phoenix… in cake and dow rods.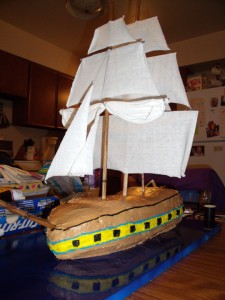 We got another fan fic from Angie!  This one is called A Memory Best Forgotten, and tells the story (from Issue #2) of when Alan pushed Bea off the wharf for flirting with the Watson Boys.
Sarah entered twice.  The first entry is a collage of her favorite Dreamer moments, and the second is a comedic take on just one of her favorite moments.
(I should manufacture those and sell them on the website!)
Val made another collage image called "1776 is Back!"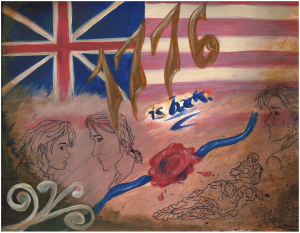 Jess made a piece to represent Bea's tension as she tries to live in two worlds.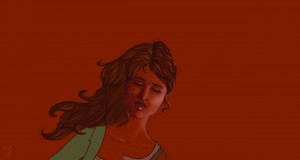 Natalie made a fan video called "Wake Up Dreamers."
(I love that song.)
Alyssa wanted to enter a fan video she made earlier this year, as well as a blooper strip from a page in Issue #1.  (Click on the panel to read the whole thing!)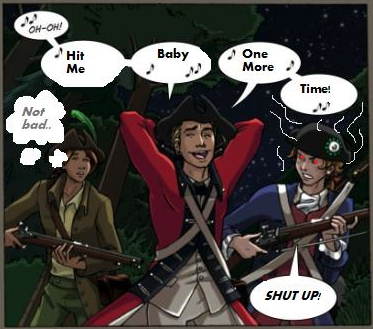 And last we have fan fic from Emily that she wrote about a commission piece I posted over on DeviantART.  Sit back and enjoy Emily's little tale, Freddy and the Bet!
So that's it!  Wow, there were a lot of entries…!   Posting them all in my blog took a lot of time.  Next year, I might have Mike set up a temporary gallery on the site or something.  You all rock!