Many shouts out to all the folks I met this weekend at Free Comic Book Day at Comics2Games in Florence, Kentucky!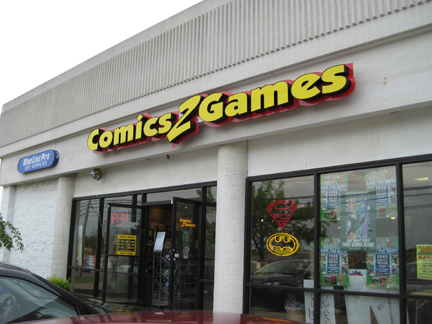 It is without a doubt one of the coolest comic book shops I've ever been to.  In the back, they had an extra room/gallery space and it was almost like a mini-convention.  There were a dozen creators back there, and we were talking to people pretty much all day.  The store was packed.  (You can check out photos from the event at Comic Related.)  They had balloons and face painting and free comic books and even special effects makeup.  It was insane!  I've never been to a comic shop with so many people!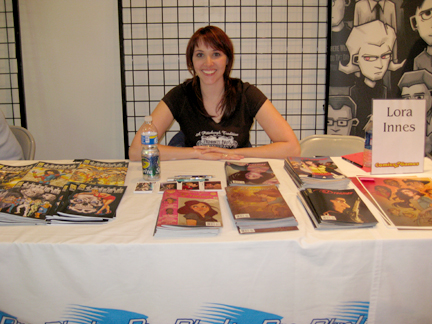 I sat next to Scott Story (Johnny Saturn) and Eric Adams (Lackluster World) and there were many other old friends there. (Shout out to Chuck Moore* of Comic Related who introduced me to my new favorite iPhone app:  Koi Pond!!)  I did a few commissions & sketch cards, sold some prints and a bunch of comics and gave away tons of free Dreamer Trading Cards. Met some faithful readers (hey, Kenny!) and gained some new ones.  Talked a lot about comics and writing and drawing and movies and history and research and even guns and vampires, lol.  It was a great time.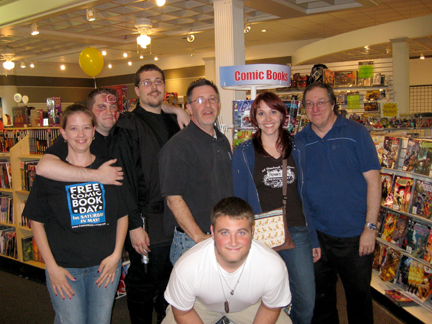 Here I am with the staff of Comics2Games!  Thanks for having me, guys, I had a blast!  If you live in the area, you have to go check out that store…!
(*Speaking of Chuck, he interviewed me at SPACE and the interview is up now.  Listen to it here, I'm at 47:30)