Issue #17 Title Page!
VOTE to get a sneak peak at sketches from the upcoming issue!

I spent the weekend in Colonial Williamsburg for President's Day. Since today's update is the title page, I thought I'd share some pictures from my trip.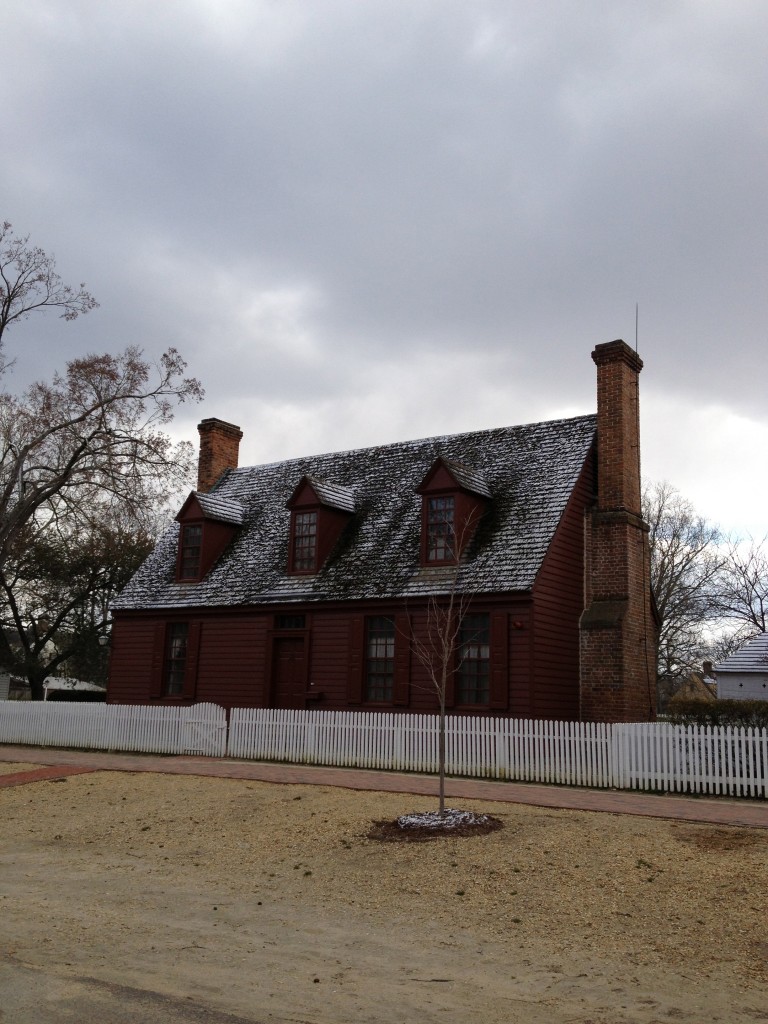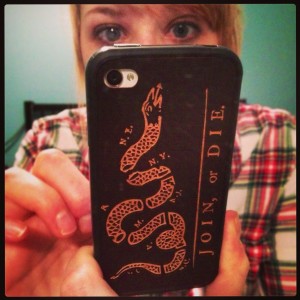 I was excited that the Ben Franklin "Join or Die" woodcut Declaration Co. phone case I ordered came in before I left for my trip. Huzzah!
This billboard was in the Richmond airport when I got off the plane.
I stayed at the Williamsburg Lodge in the "Custis House," which is a great place to stay if you can—within walking distance of the historic area. At first glance it's super cute, right?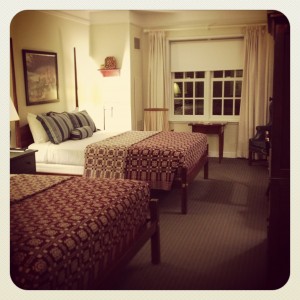 That is… until I looked closely at the colonial art hanging on the walls…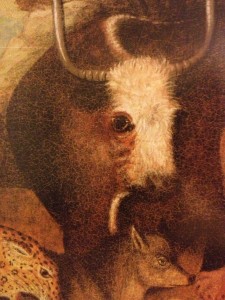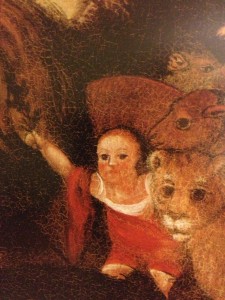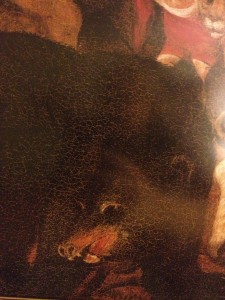 I was in town for a conference and it was held at the Williamsburg Inn. Lovely, no?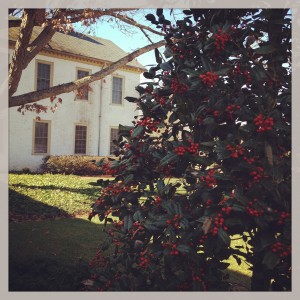 The first day of the conference, none of us needed coats. What an amazing break from the cold, Ohio winter. (It did catch up with me, though…)
One night, we all went to eat at the Kings Arms Tavern for the "full Colonial Williamsburg experience." What I did not know, was that this experience would involve the forcible wearing of bibs.
There was a lot of fun to be had just in the conference room…
I'm a die-hard Colonial Williamsburg Fan. And every time I see photos of the lovely city covered in snow, I wish I were there. Saturday, I got my wish. The day started in rain but when the temperature dropped, down fell the largest, loveliest snowflakes I have ever seen!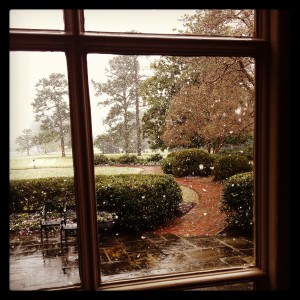 We did have time to explore the historic area and visit the artisan shops. Brand new was a blacksmith & armory!
Back in the lobby of my hotel, I stumbled across proof that Bea and George Washington knew each other!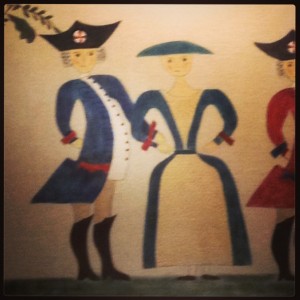 I couldn't resist using the new panorama feature on my phone to capture Duke of Gloucester Street. This photo is facing the Capitol Building.
Well, it isn't a trip to CW without taking a photo with TJ!