Bryan Glass, writer of Mice Templar, asked me to do a pinup for Issue #7 to accompany the Myth, Legend and Mice Templar portion in the back of the comic. The article was on the three fates. For sale in comic shops everywhere today!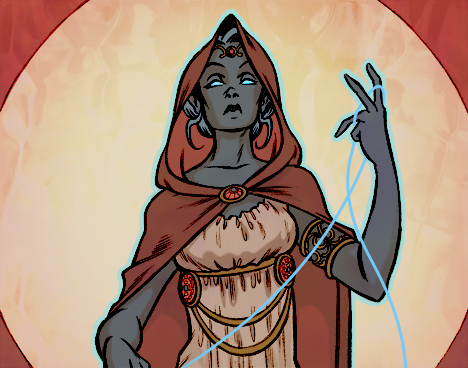 (Click to see the full image!)
If you don't read Mice Templar already, check out this super-sweet trailer for Volume 2 to see what you're missing.
Also, The Xcentrikz interviewed me! Includes a spoiler! Read it here.