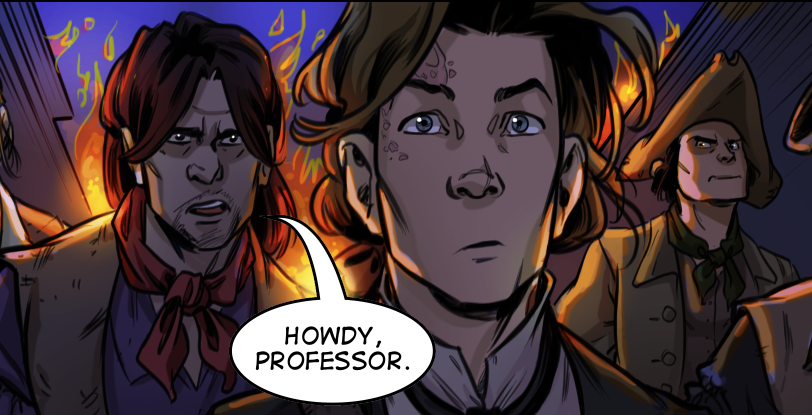 I made a public service announcement concerning fan art and copyright infringement here on the blog earlier today. This was in no way something I am angry about.
The post was created in response to emails from concerned readers I'd received lately on a variety of different scenarios where my work was appearing around the web. I am so glad you are looking out for me! That blog was simply a guideline for when I am upset by copyright infringement and when I am not, so you know when I would want you to report something fishy to me if you see it.
You guys are fantastic and the handful of times someone has legitimately plagiarized my work, it wasn't done by real fans.
Real fans bake Nathan Hale cupcakes! And I think he could use a dozen after today's update…
*VOTE to preview the next page!*

* * *
Come see me at one of these upcoming events:
Wizard World Ohio, Sept 28-30, Columbus, Ohio.
MIX: Comics Symposium, Oct 6, Columbus College of Art & Design, Columbus, Ohio. (I'll be giving a presentation at the Extraordinary Epics panel, as well as be a panelist on the Independent Comics panel. Non-students can attend! Check out the registration information.)
Comic Symposium, Oct 11, Academy of Art University, San Francisco, California from 4 to 6 PM. (Yes, this event is open to the public!)
APE (Alternative Press Expo), Oct 13-14, San Francisco, California.
CTNx, November 16-18, Burbank, California.