The Grand Opening at the Nathan Hale Schoolhouse could not have gone any better. The exhibit consisted of six giant comic pages focusing on Hale's time in New London as schoolmaster at the Union Schoolhouse.
Dreamers and other attendees started arriving around 1 PM and the event stayed strong until we closed up at 4 PM. It was HOT and gave us all an idea of what it must've been like for Mr. Hale and his students on a sunny summer's day.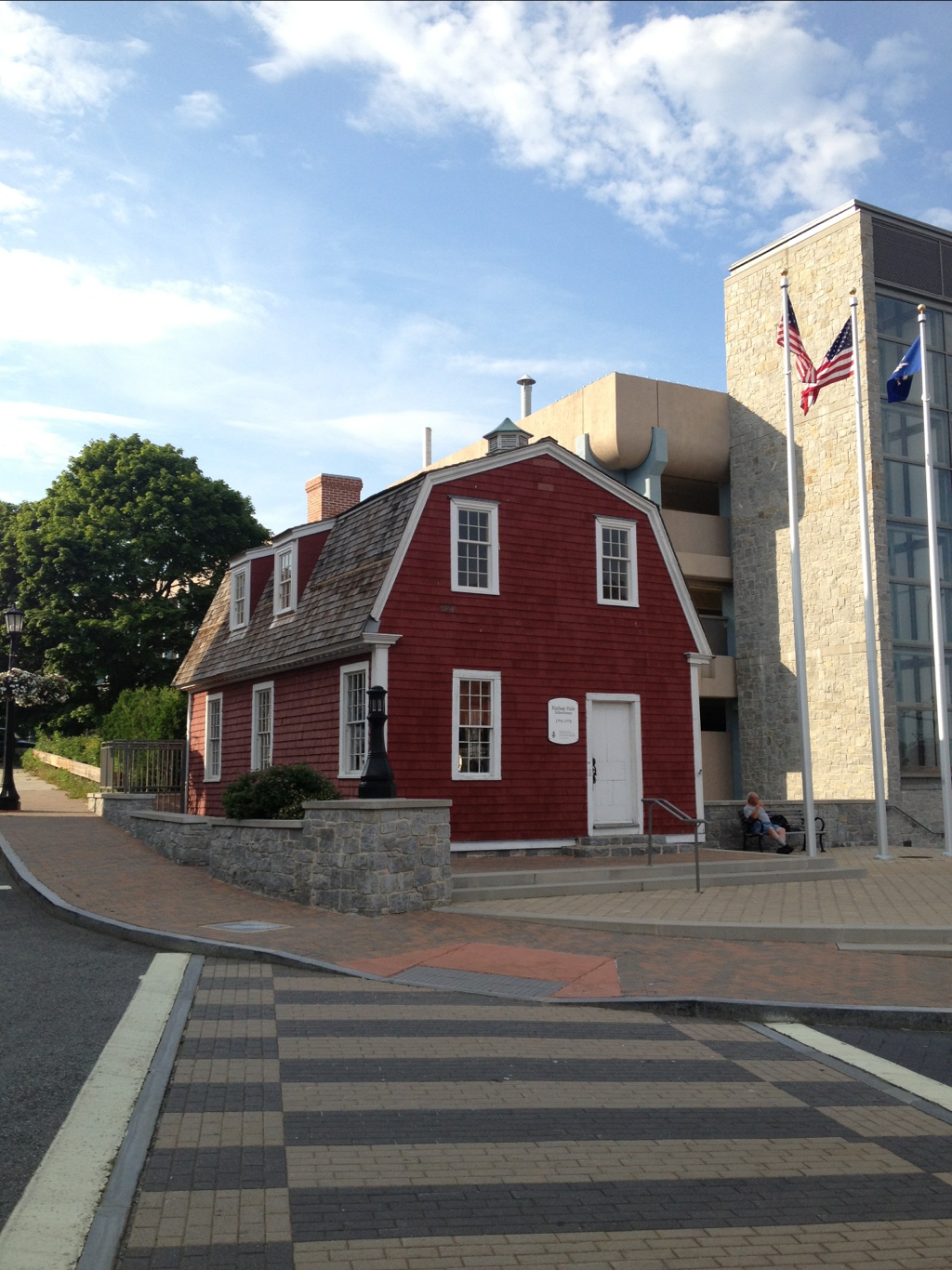 The schoolhouse was moved since the last time I was there. It now sits right on the parade, next to a beautiful new plaza. I loved its new home!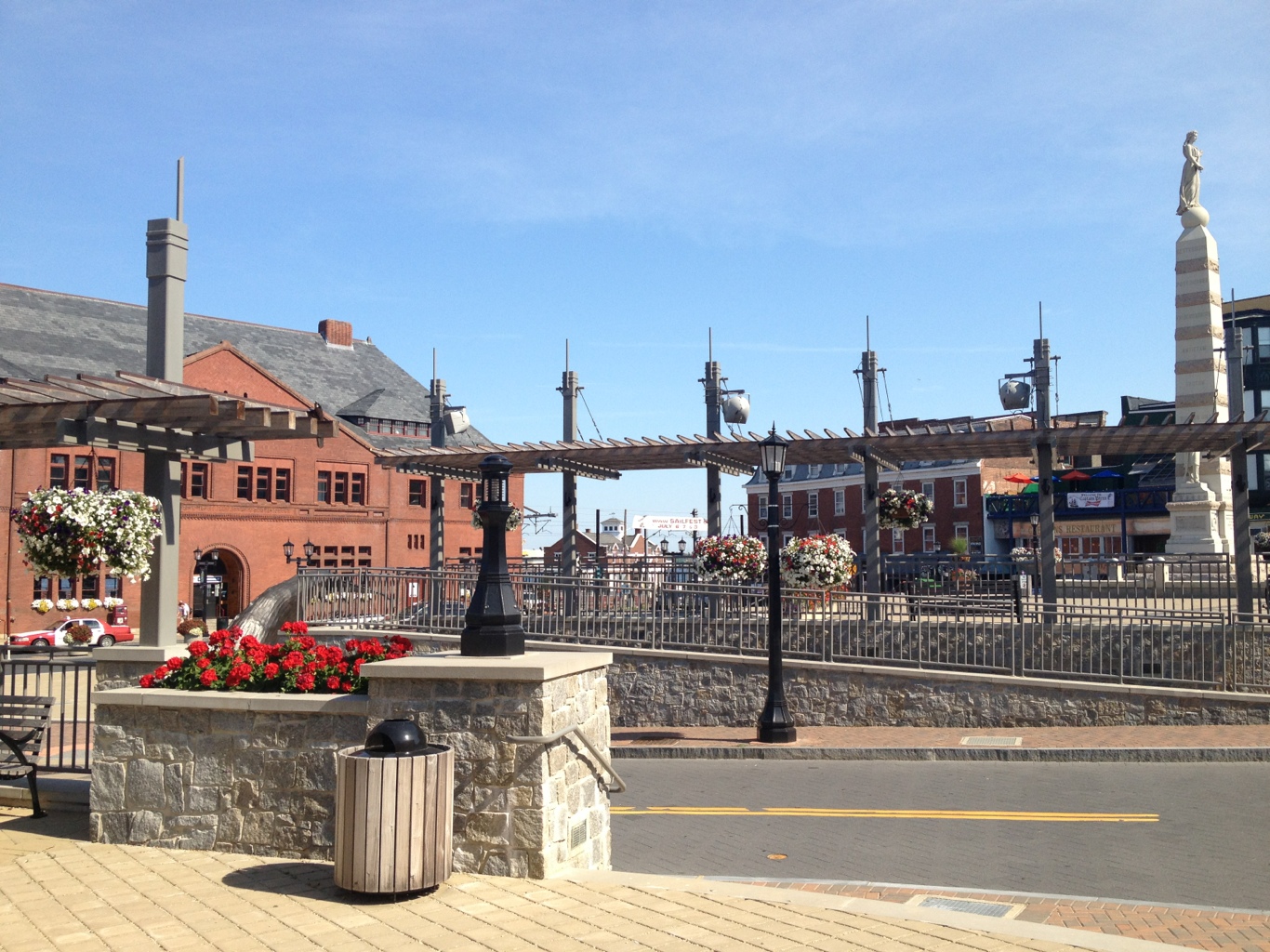 The militia came out to christen the schoolhouse with a gunfire salute!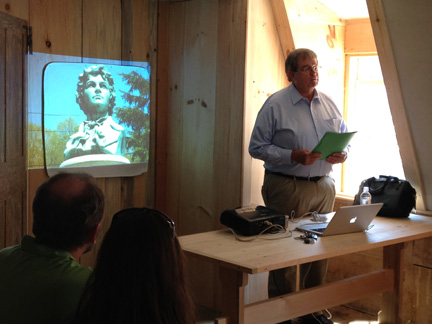 Walt Woodward, Connecticut's State Historian, kicked off the event with a short talk about Nathan Hale. He praised our exhibit for breaking ground in depicting Nathan Hale's life, rather than just his death. He said we'd made him more of a hero by making him more of a man.
Kind words that meant a lot to all of us.
Next was my turn to speak. However, we ran into technical difficulties. Inevitable at these sorts of events, right? With a little help from my friends, we recovered quickly and the rest of my talk went off without a hitch.
We had a full crowd upstairs the schoolhouse. I spoke about writing historical narrative and why it is important because it engages people who think that they are not interested in history. I also talked about fandom and why you shouldn't just write it off.
I closed by going through our process for the exhibit step by step. All around it was a good time. The crowd seemed to enjoy it, and I know that I did!
As you can see, the schoolhouse was packed throughout the event. Some stayed the whole time, others drifted in and out. There was great energy there, despite the hot weather!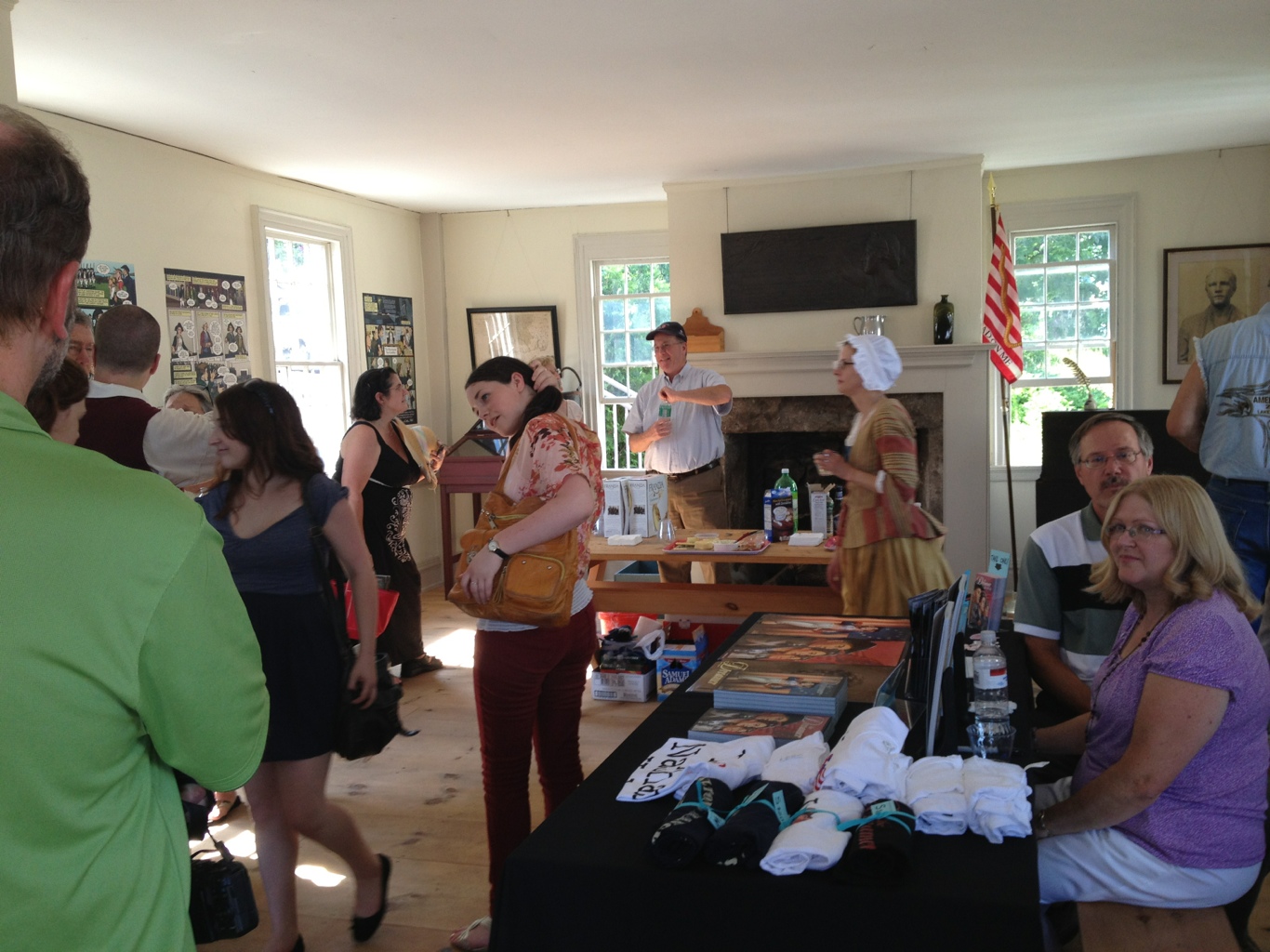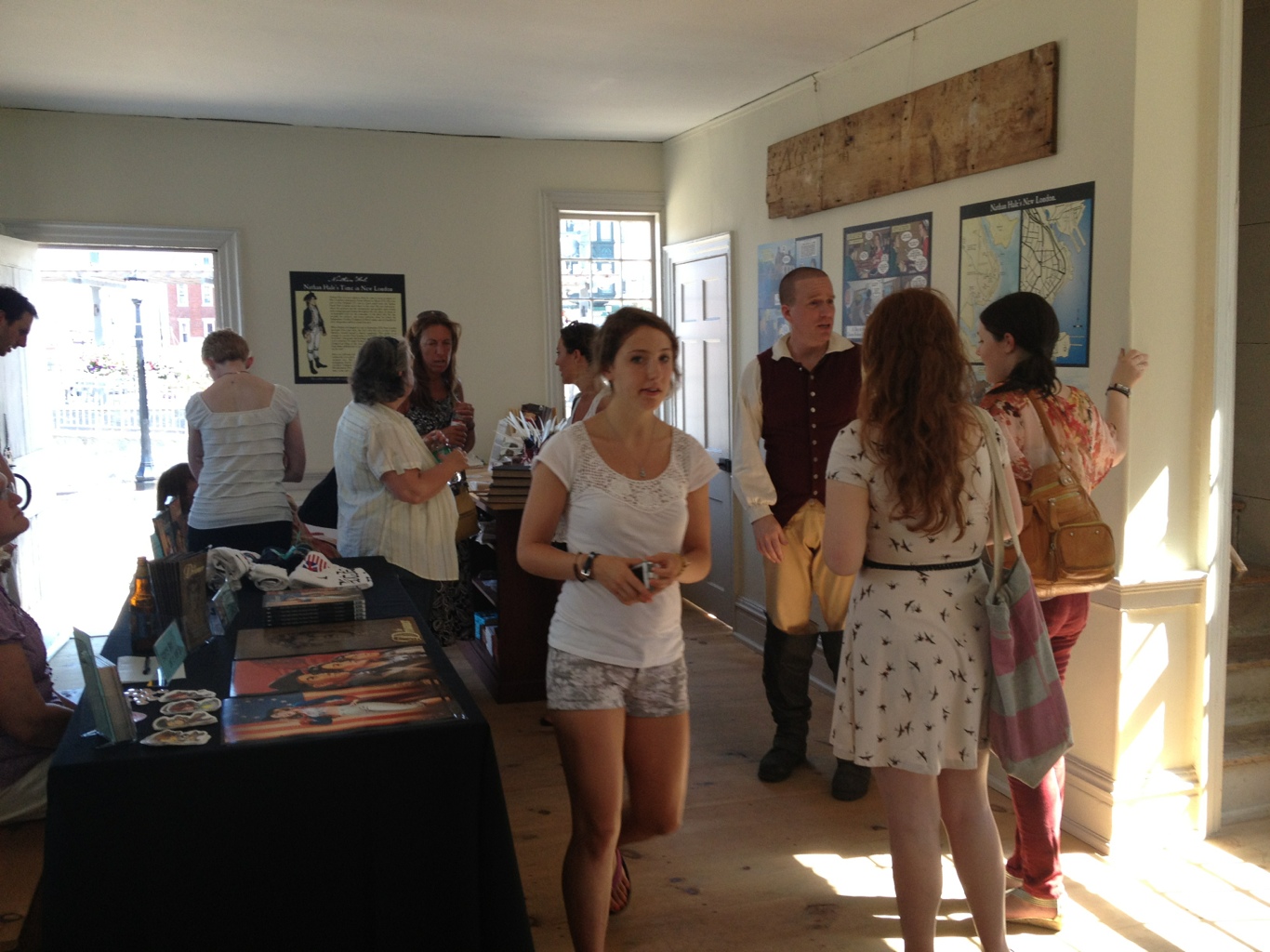 Of course we had some Dreamer goodies! Books and prints and comics and I <3 Nathan tees and Knowlton's Rangers tees!
My parents made the trip the whole way up from Pittsburgh to New London for the opening! I sure am glad they did because they were a fantastic help handling the merchandise table while I was talking to people about the exhibit.
(If they look familiar well… they may or may not have been present at one of Ben's games.)
What a great honor to have my work, depicting the life of one of my heroes, hanging up inside of a historic site where he actually taught. The Dreamer's Nathan Hale is all grown up now!
It was fun to spend a day with the folks who worked on the exhibit together. I had not met Jennifer Eifrig in person yet, but after all our phone calls I felt like I already knew her. Stephen had given me a tour of the schoolhouse years ago when I went on a Nathan Hale research trip. And Rachel and I have been Nathan fans friends for years.
The panels were printed on a special kind of vinyl that hung right on the wall like a decal. They were beautiful! I want a set for my office…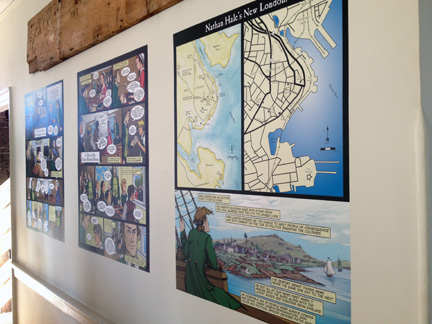 By the end of the day the heat was getting to us all. Perhaps those in period dress more so than the rest of us…
After it was over we all went out for drinks and, let's be honest, air conditioning!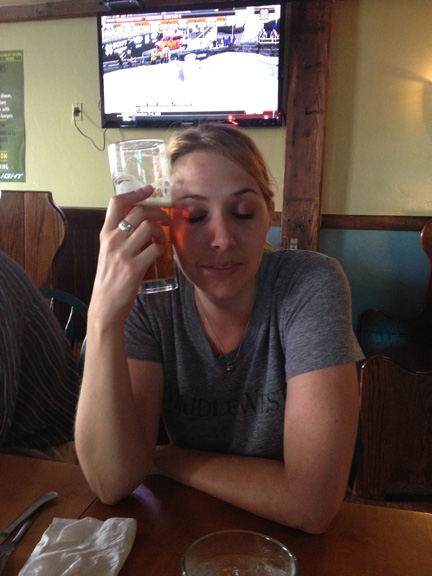 A huge thank you to the Connecticut SAR and all the folks who were a part of the exhibit for giving me this amazing opportunity. The exhibit is a permanent installation. So if you missed it out, you can plan for it in the future.