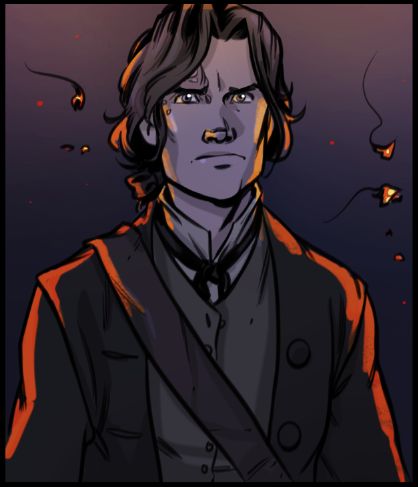 It was customary to keep important things hidden in shoes. Like money you didn't want anyone to find. Or… other secrets.
Rogers seems to suspect there is something else going on with Nathan Hale.
I want to spotlight three upcoming events! This weekend I'll be at Wizard World Ohio, always my favorite show of the year, seeing as how all my friends come into my hometown. This year my little house will be filled to the brim. Come out and see me!
Next week I was asked to be a panelist at my Alma Mater, the Columbus College of Art and Design for their MIX Symposium on Comics. There is a fantastic lineup. I'll be there on Friday, on the Extraordinary Epics panel giving a behind the scenes look at the making of the exhibit for the Nathan Hale School House, and I'll also be on the Independent Comics panel.
And West Coasters, I have the distinct pleasure of being invited to the Academy of Arts University in San Francisco for their Comic Symposium "Digital Tools for Comic Creators." This event is open to all!
Full details on all these events and more below!
*VOTE to preview the next page!*

* * *
Come see me at one of these upcoming events:
Friday through Sunday I'll be at Wizard World Ohio, Sept 28-30, Columbus, Ohio.
MIX: Comics Symposium, Oct 6, Columbus College of Art & Design, Columbus, Ohio. (I'll be giving a presentation at the Extraordinary Epics panel, as well as be a panelist on the Independent Comics panel. Non-students can attend! Check out the registration information.)
Comic Symposium, Oct 11, Academy of Art University, San Francisco, California from 4 to 6 PM. (Yes, this event is open to the public!)
APE (Alternative Press Expo), Oct 13-14, San Francisco, California.
CTNx, November 16-18, Burbank, California.