Since Mike got the new Store up and running, I thought it was a waste to have a two-issue old wallpaper still on the donate button. So I made a new one! The Dreamer gang heads to the beach.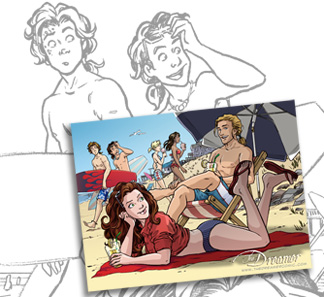 Use the yellow Donate button at the top of the Store Page, donate any amount to The Dreamer, and you'll be emailed a link right away where you can download the file. Comes in three different screen resolutions!
I have it on my computer right now and it is adorable. Totally getting me in the mood for summer!