Some of you have been asking me for a new wallpaper since the summer apples one is now out of season.  So I obliged!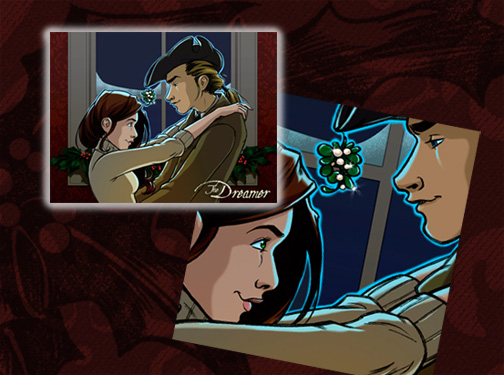 It doesn't get much cuter than this!  Alan, Bea, some holly and some mistletoe!  
If you want it, just click on the "Donate" button on the right sidebar.  (Note:  It is only available under the "Donate" option, not on either of the short stories).  Any size donation will get you this exclusive holiday wallpaper!  After the transaction is complete, there will be a button that says something like "Return to Donation Manager."  Click on that, and it will take you to a "Thank You" page that contains links to the different sized wallpapers.
So deck your screen with boughs of holly and Dreamer goodness this year!  Fa la la la la, la la la la!