First, a big shout out to all the guest artists who contributed! Alan Evans, Trevor Mueller, Andrew Chandler and Joanne Renaud. I hope you enjoyed their pieces–it was much better than radio silence these past three weeks.
But… we're back! Issue #10 kicks off now!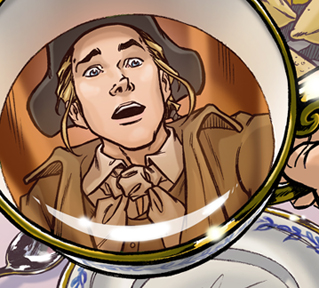 I appreciate the patience in between issues. I think it works better this way– to break for a few weeks between issues instead of missing updates here and there as we go along. I've been able to work ahead a little bit, and I also got some freelance work done which is always nice for the checking account.
Remember the caption contest we did for Alan Evans' Dreamer Trek piece? I put a poll up with the finalists! Click here to VOTE for your favorite and we'll announce the winner next Friday.
Want to know who wrote that letter Alan had at the end of issue #1? VOTE find the answer, from Page #1 which goes live next Friday!