New Page #16!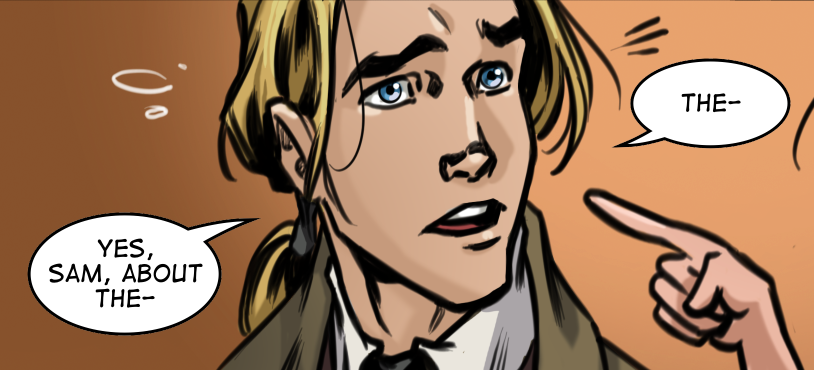 Today we meet the last of Alan's brothers, Sam Warren. And three of Joseph's kids: Betsy, Jose, and little Mary known as Polly.
The Comic Creators for Freedom drive ends on FRIDAY!  So far the exclusive Dreamer wallpaper has brought in $500 in donations! (That's nearly a tenth of the over all total–huzzah! You guys are amazing!)

I decided to add one more incentive! Whoever forwards me a receipt for the largest amount by the end of the drive will win an original Dreamer Comic Page and a signed copy of the brand new, Dreamer Volume 1 reprint! (For the comic page, take your pick from issues 1 – 10 because after that all of the art is digital. Want to own shirtless Nathan? The first appearance of Alexander Hamilton? Bea and Ben's kiss?!)
The highest amount I've received for the wallpaper so far is $50, so that's the price to beat! Get your wallets out and your game face on! That prize is worth at least $100!
As always, VOTE to preview the next page!