It's the page you've all been anxiously awaiting and dreading all at once: new Page #19!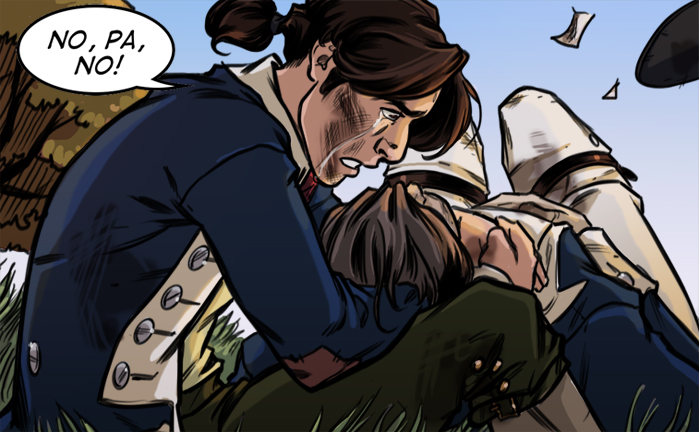 I'll be attending Mid Ohio Con this weekend, October 22nd and 23rd in Columbus, Ohio. Look for me in Artist Alley, I'll be taking commissions and selling Dreamer swag: buttons, magnets, prints, stickers…
Alan Evans will be selling the "A Providential Hello" comic with both covers, and I'll be selling both covers as prints! If you can't make the show, and really want to get a copy of the comic, or a lovely print, or both! you can get them online here (and they'll be signed by both of us!) until this Sunday, October 23rd.
And don't forget to Pre Order your copies of The Dreamer Vol. 1 and 2! If you order them via a bookstore or comic shop, it is the best way to support me. More books in stores means more of my books on bookstore shelves. Use these order codes to do that:
Vol 1: 978-1-60010-465-7
Vol 2: 978-1-61377 – 031-3
The publisher is IDW Publishing. The author is me, Lora Innes!
If you can't order via a bookstore or comic shop, the above link will also support me directly in a smaller way. Thanks!

And VOTE to preview Friday's update!