New Page 24! What's this? The Dreamer on WEDNESDAY? Get used to it! The Dreamer is going to be two pages a week for awhile! So check back here to get your Revolutionary fix on Wednesdays AND Fridays.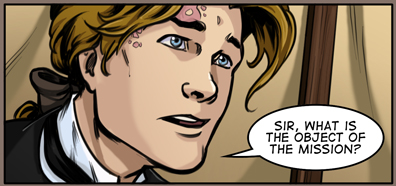 Issue #11 ends on Friday and next Wednesday, the 12 page mini-comic that Alan Evans and I are working on will start! It tells the story of how Nathan and Alan met and became friends. It takes place in October of 1775.
Don't forget to check out my latest venture, the Paper Wings Podcast! We've already recorded and posted 3 episodes. So far we've discussed assembling your portfolio and writing a pitch for an animation studio. In Ep. 003 we also shared fun stories from my amazing trip to the California Coast!
Thanks for all the volunteers who offered to proofread for the Graphic Novel! If you want to help, I wasn't able to respond to every person individually. But I could use as many eyes on this as possible. Full details here. The response has been overwhelming. So thanks~!!
Speaking of the Graphic Novel, VOTE this week to view my sketch for the Vol. 2 cover!