New Page #27– and that's a wrap for Issue #13. Come back on Friday for the start of Issue #14!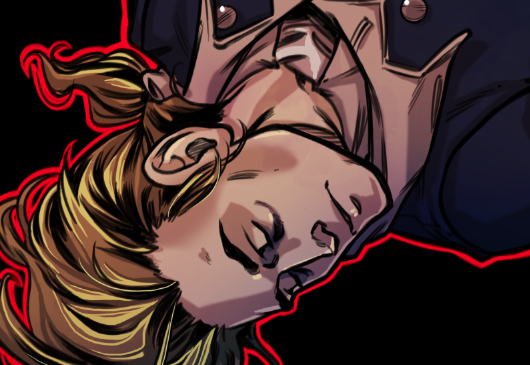 Lots of big Dreamer news today! Please bear with me, I'll keep it brief:
The Dreamer Volume 2 hits stores TODAY! Please go order your copy!! We need your support! My publisher is IDW Publishing. Comic shops use this code: SEP110353
This is your LAST chance to buy Thomas Knowlton memorabilia. Shop TODAY or miss out on your chance to have your own Thom tee shirt or pillowcase!
Comic Creators for Freedom: Fighting Together to End Human Trafficking Donations Drive is now OPEN for participants to sign up! This is an event that I started, so as you can imagine, it's important to me. This is our third year, and if you're a comic creator, please join! Over 100 comic artists come together and create ONE piece of art from all of our different drawings. We raise money to fight the heinous crime of Human Trafficking in the world today. This cause is close to my heart. If you don't make comics yourself, please contact your favorite Comic Creators, tell them about the Donations Drive and ask them to join. One simple drawing, one huge impact. Full details are on the website under the "Project" tab. (You may or may not find Bea there already…!) So far we've had well over 100 artists participate, and we've raised $15,000!
VOTE this week to read the full text of Alan's farewell letter to Bea.

(Bring your tissues…!)