*VOTE for a sneak peek at the next page!*

I'll be at Otakon in Baltimore, July 27 – 29, Booth Q07!
Commissions are OPEN! The last time I can remember opening commissions online was 2010. So if you want one, email me now! Slots are nearly filled. But I have room to take on a few more.
Thanks to everyone who already bought one! I have a fun line up. Of course I'll post a few here on the blog once I get back.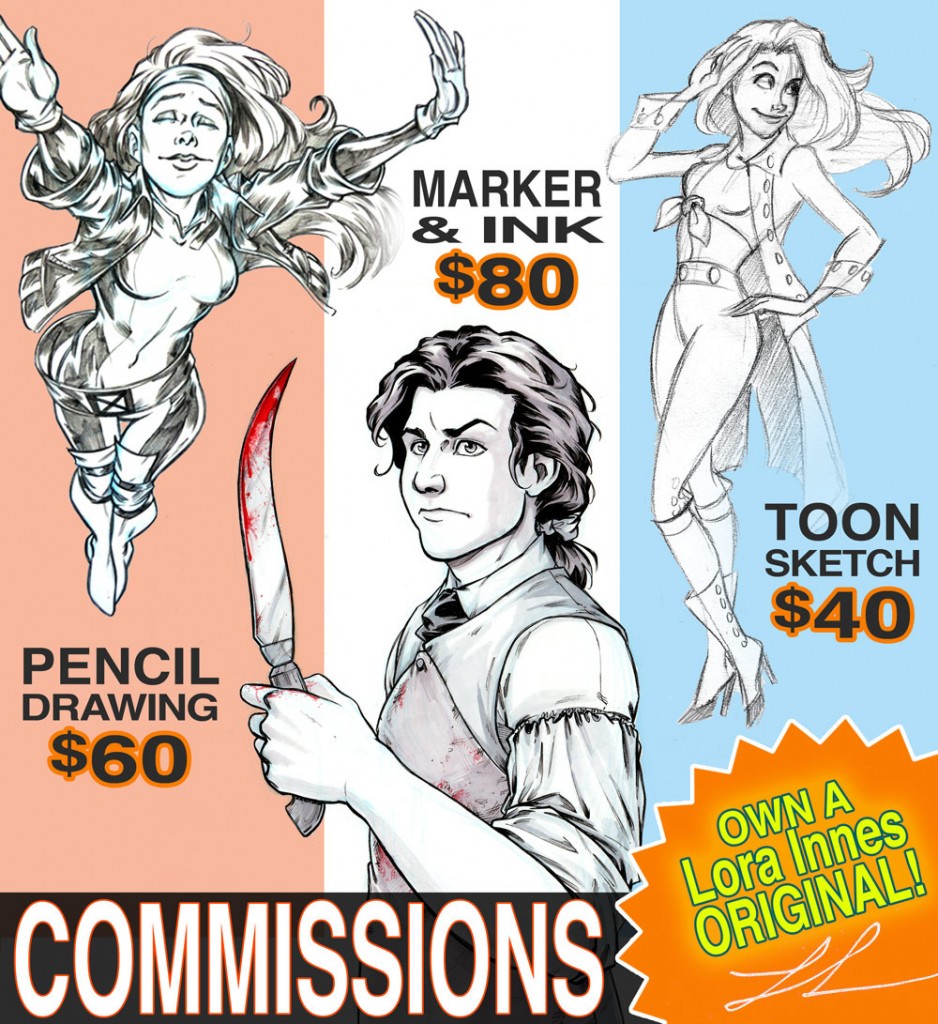 All artwork is on 11 x 14″ Bristol Board.
Interested? Send me an email: lora @ thedreamercomic .com [delete spaces]
(You DO NOT need to attend Otakon to get a commission. Pick up at the show for free, or shipping in a flat mailer add $10 for US, $15 everywhere else.)
Payments should be sent via PayPal. Want two characters? Inquire for a price. All requests must be for a pre-existing character. If it is your own original character, you must be able to send me a picture. (Meaning, I'm not doing character designs.) No time for revisions, so if you don't like it, I'll just refund your money.