New Page #5 continuing on in the Nathan Hale / Alan Warren side story. As always, go check out this story's artist, Alan Evans and his #1 wrestling webcomic, Rival Angels!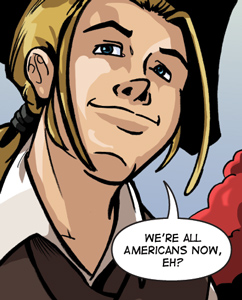 Did you see the Toony Dreamer characters I posted over on DeviantART this week? Bea, Alan, Frederick, Hamilton, and a cute Bea + Alan spread. Enjoy!
And VOTE this week to preview next Wednesday! This is the halfway point in the story, next week we move onto a new setting.