New Page #56!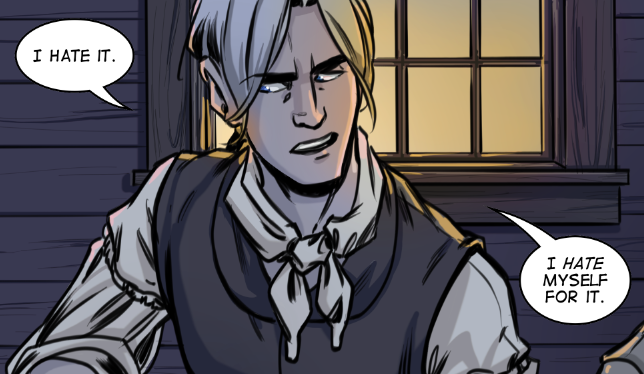 **The new "Three Days Ago" Dr. Warren Short Story is now for sale!**
Three days have passed since the battle of Bunker Hill and rumors that the famous Dr. Warren was killed have reached the people who loved him most in this brand new Dreamer story, "Three Days Ago."
We are excited to offer you this story in three different formats: PDF and ePub for digital reading as well as an Audio Book MP3 version, read by yours truly, Lora Innes, the author!
Buy the text versions or the audio book for $5 each OR get BOTH for only $7!
Why is supporting The Dreamer so important? In a nutshell, the money we raise on The Dreamer short stories enables us to pay for our colorist, which in turn makes regular, more frequent updates possible. Without these sales, we could not afford it. So please consider buying the new "Three Days Ago" story today! It DOES make a very real impact on the story you love every single Wednesday and Friday.
Read more about the Dr. Warren "Three Days Ago" story and funding The Dreamer.
So to all of you who already bought and read the story, which chapter is YOUR favorite?
* VOTE to preview Friday's FINAL PAGE of Issue #14!*

I'll be in New London, Connecticut, next weekend, June 30th at 2 PM for the grand opening of the exhibit I wrote and drew for the Nathan Hale School House.  
The exhibit features six giant sized comic pages on the wall that describe Nathan Hale's year as schoolmaster of the Union School House in New London.
I'll be speaking about the project, and will have Dreamer books and teeshirts for sale and I'd sure love to meet you- a well as show you the amazing comic-on-the-wall exhibit we made about Nathan Hale's year as a schoolmaster in New London.