New Page 6 is here!
A big thanks this week to Alan Evans for flatting this page in just a few hours so I could send it off to Julie Wright who did a beautiful job with the finished colors in only one day. Yay for the Dream Team, and thanks guys! New Page #6 this week!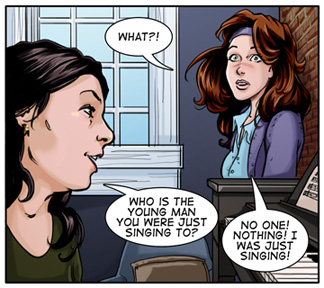 This week features a cameo of my friend Tamara who is a voice instructor and a college professor at a local university. I've had the pleasure of seeing her perform more than a few times and it always sends chills up my spine. She edited this scene for me to make sure my voice instructor's comments sounded realistic. Thanks, Tamara!
Since so many of you asked for it, I turned last week's update into a wallpaper! Donate any amount to The Dreamer in the Store to download yours today! Comes in three standard sizes. Be sure to use the yellow "Donate" button: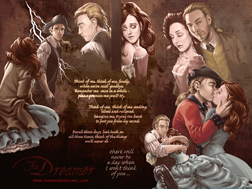 As always, thank you!