Well you all have been asking me one big question for a long time now:  When will Bea wake up?  Today we have Pages 15 & 16 and with them… the story finally returns to in the 21st Century.  So Bea says goodnight and goodbye to Alan…  For now.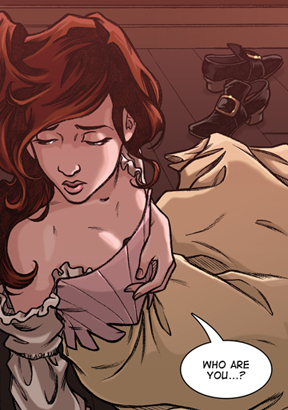 I love these pages.  I loved writing them, I loved drawing them, I loved coloring them.  I adore the original lyrics to Amazing Grace…
This was another important week for The Dreamer.  Issue #5 hit comic stores everywhere week!  I hope you got your copy, I loved mine.  If you can't find a local comic book shop, order it online.  Also, don't forget to pre-order Issue #6,  online or at your local comic book shop!  The order code is:  MAR094338, the publisher is IDW.
And VOTE this week to preview next Friday's pages!