New Pages 17 & 18! Alan and Nathan have made a new friend…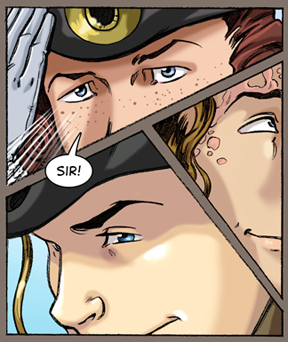 Alexander Hamilton grew up on the Island of St. Croix, one of the modern day U.S. Virgin Islands. As a matter of fact, Mike and I honeymooned down there! And, speaking of which, our seventh wedding anniversary is on Monday!
I don't think I look old enough to have been married seven years, because this week… I got braces! Getting used to them has not been fun. My mouth still won't close, and I keep hitting my teeth on the brackets, which causes shooting pain. I had a really hard time working this week, I've been in a lot of pain. So… at this point I cannot promise that there will be an update next week. I am behind, and I don't feel right giving Julie an impossible deadline.
So maybe I'll see you next Friday, maybe it will be in two Fridays. Thanks in advance!
VOTE this week to see seven year old pictures from our Honeymoon! See ruins from the time Hamilton lived there, and see my natural hair color! XP