It's Friday… and you… get… new… pages… barely. Whadda week. Highs (The Dreamer #1 hit news stands on Wednesday!) and Lows (Mike got me sick…!) Between partying and almost barfing (unrelated, I *swear*!!) I nearly didn't finish these pages. But… obviously I did. So I'll end the violins. ;)
I really don't know what to say about Pages 20 and 21 except OMG I LOVE THEM. :)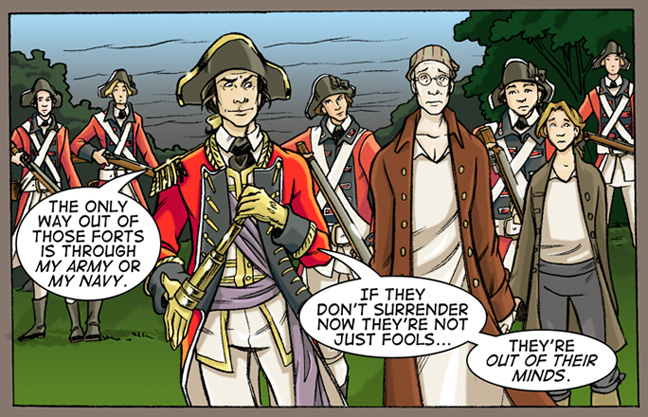 (Nathan's back!!  And if you don't believe Knowlton in the last panel of page 21, it's only because you must not have met his wife yet.)
So yes, as mentioned above, The Dreamer #1 came to Print Comics this week thanks to (and I mean a huge "THANKS TO") IDW Publishing! If you haven't gotten your copy yet, you can always have your comic shop order more. (Oh, and #3 is now available for pre-order.) Wizard Magazine got their hands on Issue #1 and listed it as one of their picks of the week! Hip, Hip, Huzzah!
Wednesday night we had a wonderfully fun Dreamer Release party, and read on to see pictures if you want.
But before you do, don't forget to VOTE this week to see Jenny Frison's stupendiously amazingly awesome #3 variant cover. Seriously guys, if you buy her cover and not mine, I will SO not be offended! I *love* this one!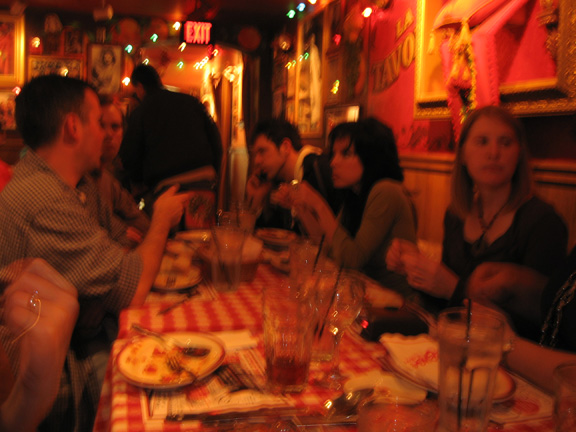 Dinner at Bucca di Beppo.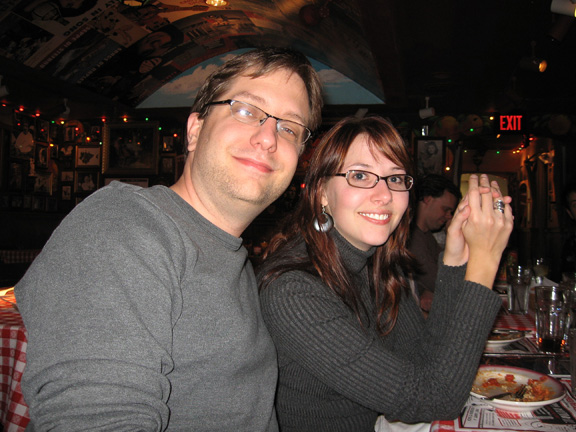 Dreamer creators Mike & Lora Innes.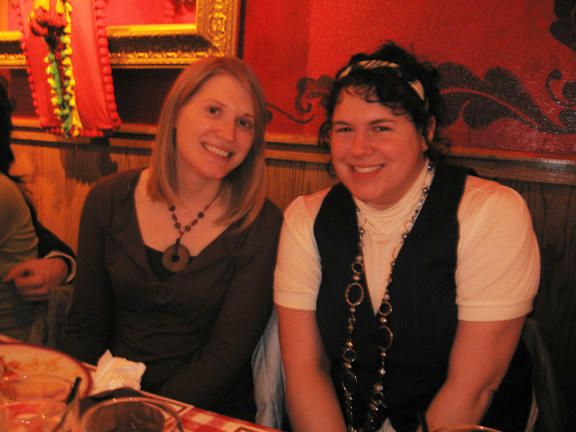 Best Friend & Big Sis, Kathy, and Jenny, who helped me immensely with those rassafracka Press Releases…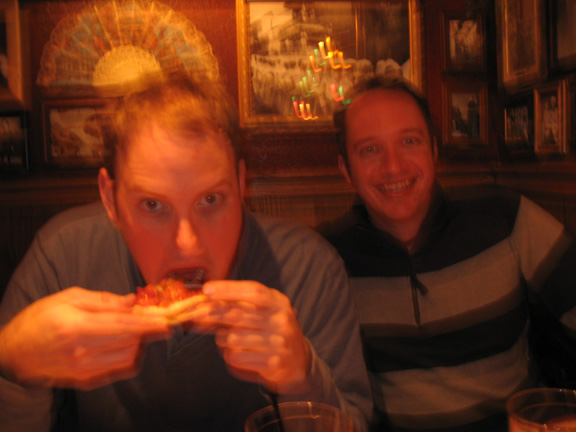 Dreamer Colorist Michael Motter and Dave Renner, who you might know from his stint as a "Phone a Friend" on Who Wants to be a Millionaire! (Yes, he was at my house when Meredith Viera called!) :)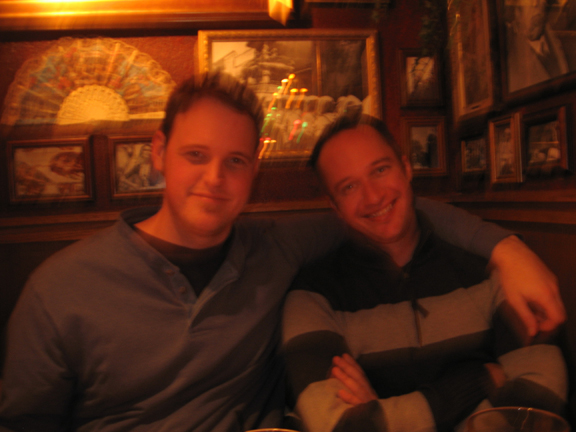 Colorist Michael Motter without his mouth full…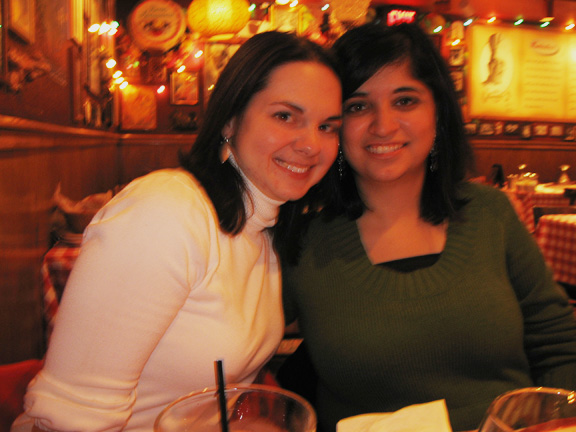 Dreamer fan Emily (who cannot handle a page a week, so she reads only after each issue is finished, the suspense is just too much!) and Motter's beautiful girlfriend Asha, my eye doctor!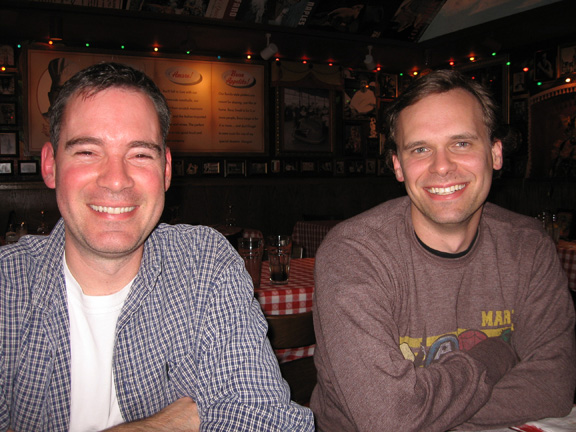 My co-worker Mike from my Artifact Group days, and Dreamer #1 Colorist Eric Mullins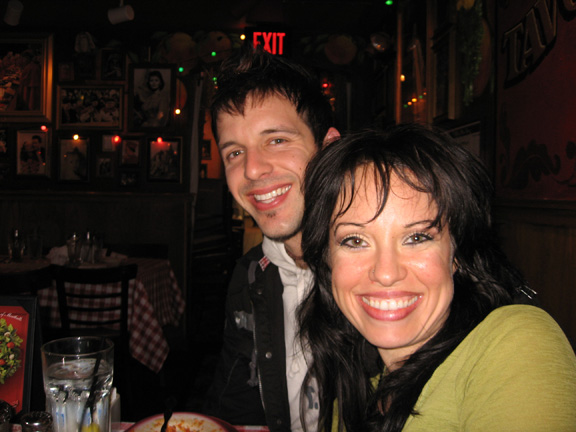 Dreamer #1 Colorist, Eve Stiles and her beau, Andy.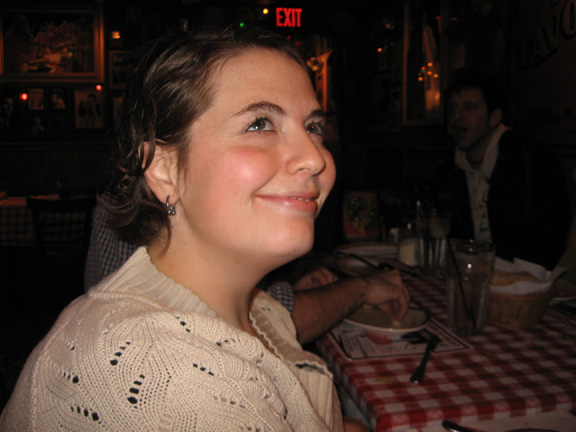 Dream Team member, the beautiful Liz Waldie, massage therapist!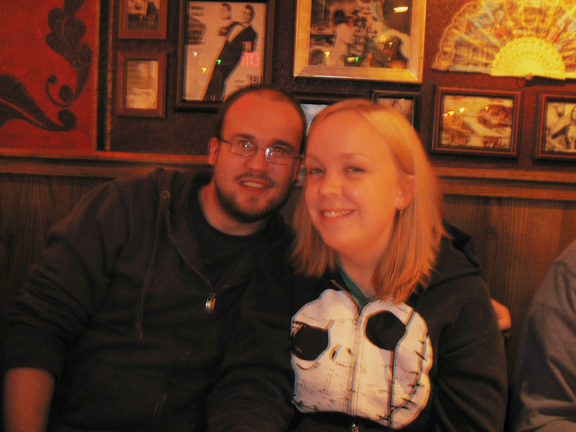 Long time friends and old college classmates from CCAD, Drew & Amanda.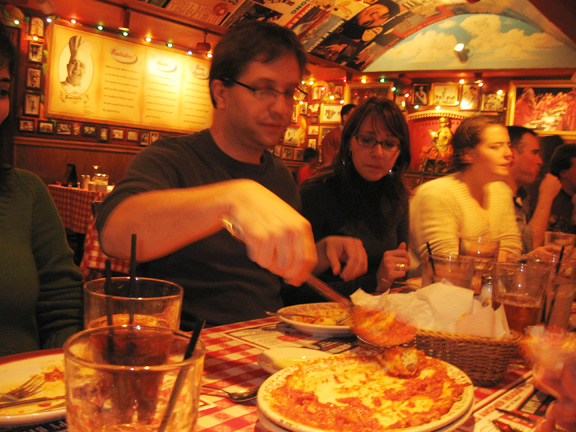 Innesfactor the Webmaster and a crap load of food.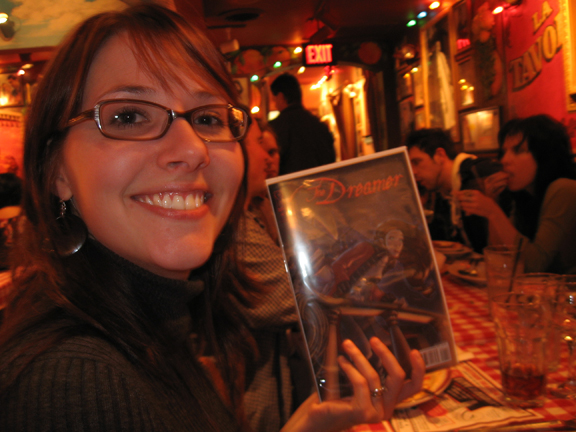 Me & My Baby!