I hope you all had great holidays!  I did.  My awesome in-laws (no, that's not a contradiction!) bought me The Illustrated 1776 by David McCullough!  I was so jazzed.  It was one of those things where I already owned 1776 so I didn't really *need* it… but I sure as heck wanted it!
Well, Christmas is over so it's back to business as usual–Friday Updates!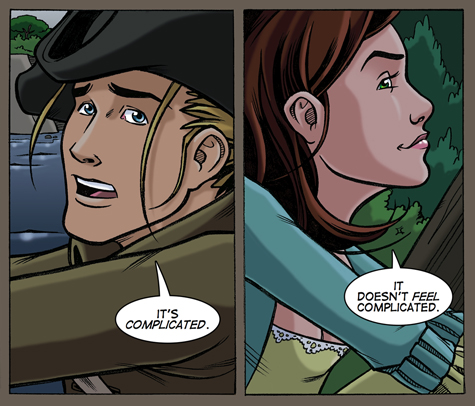 Enjoy pages 20 and 21.  (link!)  We're back to the story as usual (and I hope you can take Alan seriously after all the silliness in the funny strips). Bea doesn't seem to have a problem talking to Alan like she does poor Ben!  Is that… flirting?  I didn't think she knew how..! 
And don't forget to Vote for The Dreamer!