New Pages… 21 & 22~! It's two thirty AM right now as I'm typing this.  I apologize for the delayed update today, Mike went to sleep a few hours ago, rather than staying up watching TV all night, waiting for me to finish.  (Do you blame him?)  So if you're reading this, it means he's posted the pages, and I'm probably comatose in the next room…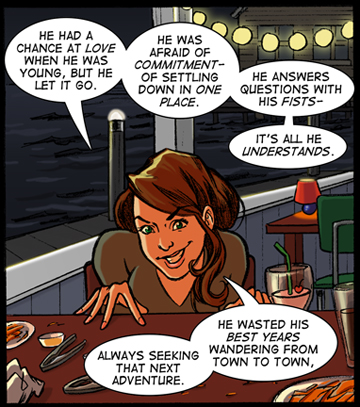 Bea & Ben made it to their date, and so far as I can tell, Cheerleader Shantel didn't even tag along in the shadows to keep tabs on them.  If you're wondering what Bea & Ben are up to, remember way back in Issue #1 when Ben invited Bea out to 'people watch'?  Well, looks like it happened after all.  :)
In case you missed it, the Graphic Novel came out to comic shops everywhere on Wednesday!  It looks beautiful, I couldn't be happier with it.  Some of you mentioned being unable to get it in at Barnes & Nobel.  I have my people looking into it and I'll get back to you when they get back to me.  Thank you to everyone who is going to buy it and already has bought it or pre-ordered it!  If you've ever wanted to support The Dreamer and keep the project going, this is the way to do it!
Hey… wasn't there a Fan Art Contest or something going on….?  Read below the cut to see the winner!
Okay, you guys made this crazy hard.  I thought last year was hard.  This year was even harder.  Next year I think I'll pick my top ten and let you all vote and it'll take the pressure off me!  :)  But… Mike and I narrowed it down… and I asked some members of The Dream Team to weigh in and…. the winner is…..
Erin's Bea and Nathan Amigurumis! This entry not only made us laugh, and we also thought it was a very creative interpretation of Erin's favorite Dreamer Moment, and we could tell that a lot of time and TLC had gone into it.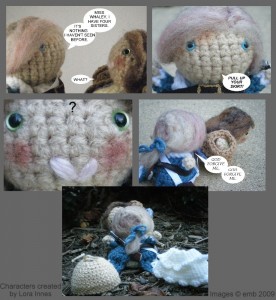 Congrats, Erin!!! You'll be receiving a signed copy of The Graphic Novel, complete with a sketch of your favorite character inside!
Because there were *so* many amazing entries… we decided to give out three runner-up prizes!  The runners up will all receive a signed copy of a Dreamer comic book issue.  So… the runners up are…
#1 Sadeira's Issue #3 Cover Bea Cake!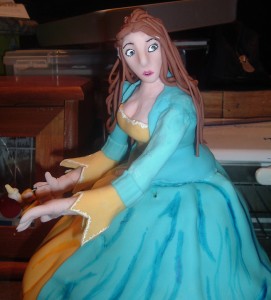 #2 Ally's Dreamer Song! (I actually put this on my iPod and have listened to it several times!)
#3 Tina's insanely adorable Nathan Hale Drawing!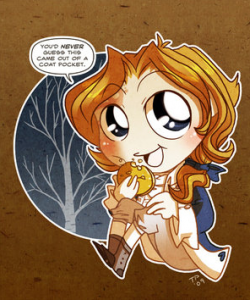 Thank you to everyone who entered!  If I had limitless graphic novels I would give you all a prize.  I loved reading all of your amazing stories and poems, and looking all your beautiful art!  Seriously, most talented fans ever.  Right here, on The Dreamer.  :)  You guys rock.  Fan Art Contests aren't this much fun anywhere else that I've ever been…!
I'll post the rest of the entries next week so that everyone who entered will get to show their talents off to the rest of you.
G'night!