New Pages 23 & 24 today.  Looks like the party is over, and Bea is coming back down to Earth.  Yvette gives her a bit of a wake up call, but does she give good advice…?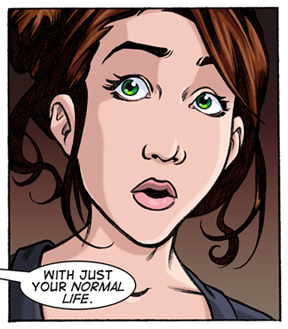 Next week is the last week for Issue #6!  It will bring an end to the first story arc of the printed comics, though The Dreamer will continue online as always, after a brief week or two off.  I have to finish up work on the Graphic Novel to get it ready for print during that time.
VOTE this week to see a picture of my garage.  (You were dying to see that, I know.)  I turned my garage into a makeshift painting studio to work on the graphic novel cover, and luckily the weather has been cooperating.  So VOTE to get a glimpse of the new cover in progress!