New Pages, 24 and 25!  Things are getting pretty ugly.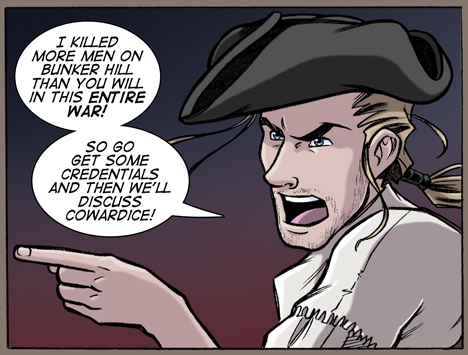 Enjoy this week's update!  This has been building for awhile!  So enjoy!
Next week brings the exciting conclusion to Issue #5!  So see you back here next Friday, and it will be a three page update!
And Issue #2 came out in stores on Thursday!  Huzzah!  Did you get *your* copy yet?
Oh, and if you didn't see the Dreamer Holiday Wallpaper yet, go read the last blog post.
VOTE this week to see Jenny Frison's Issue #4 Variant Cover!  She did another beautiful job.