New Pages 5 & 6 this week!  Nathan is back… briefly at least.  :)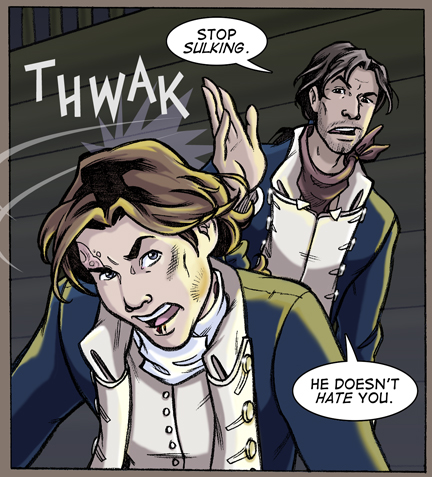 (Colonel Knowlton, always ready to mentor his men.)
Did you all get your printed copies of Issue #3 yet?  And don't forget to pre-order Issue #5!  Diamond order code #JAN094325.  Or order online at Heavy Ink or TFAW (overseas).
I think I've mentioned before that my color assistant, Michael Motter, does not get my scripts when he gets the pages.  Not because I'm mean, it would just be added hassle for me.  But I think he's come to prefer it that way because he creates his own dialogue for each page while working on it.  Earlier this week, I found this in my email from him: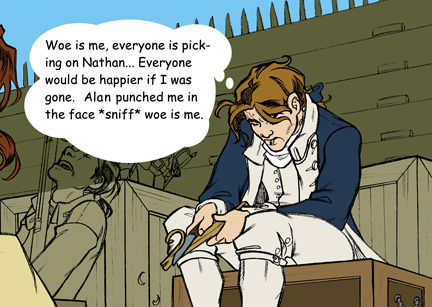 (It was too good to keep to myself!)
VOTE this week to read the original first six pages of the Issue #6 script.  Enjoy!  I think the briefer version that I wound up using is far superior, but there is some cuteness in the original that was eliminated.  Special thanks to my writer pal Michelle for having the guts to say, "Uh, Lora… this intro isn't working…" and helping me revise Issue #6 to make it so much better!  So VOTE!  
(Oh, and I know that Buzz Comix isn't working… when their site is up and running again, I'll update the incentive.)