New Pages 7 & 8! Poor Bea looks outmatched!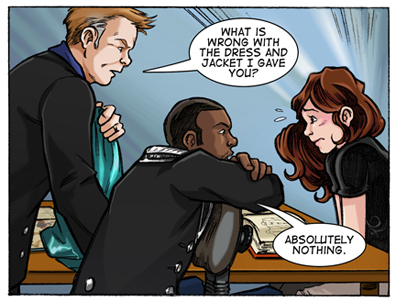 In case you missed the post, I had the privilege of doing a piece for Image Comic's Mice Templar #7. My piece was a pinup in the back, featuring the Three Fates. The issue went on sale Wednesday, so check it out next time you're at your local comic shop!
Hmm, no other big news this week, so I'll just keep it short and sweet.
VOTE this week to preview next week's update. It's juicy, so don't miss out!