New Pages 9 & 10 this week!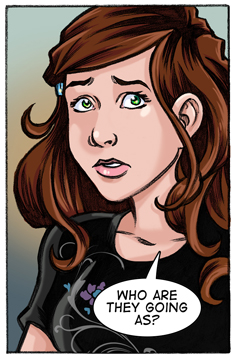 Julie is totally rocking out the colors. I'm so glad I have her on the team. I can tell you that after spending an entire week ill on the couch, we would've missed an update if not for her. Huzzah!
Not much news again this week. Monday was George Washington's birthday. He got a pretty good birthday present, did you see? I am SO going there when that is finished an open to the public. I just need to establish myself as a "scholar" by then, so I can stay on the grounds at the guesthouse.
And don't forget to VOTE this week to preview next week's page!