For the past few years, Otakon has been my biggest show. So I'm excited to be heading back this year! Come on out this Friday, August 9th through Sunday the 11th for a weekend that is unlike any other convention I've ever been to!
Come see me at Booth CCO2 in Artists Alley (Hall E)!
I have a bunch of new poster prints: glossy, 12 X 18, full inches of art! Here are a few of the designs you'll have to pick from:
I also recently got these beautiful postcard sets. They include one bonus card with a blank sketch card back for either you or me to draw on! Full color art on the front, my original sketches on the back. I love these!
For the first time ever I'll be bringing original art with me to sell.
Prices on pieces range from $50 to $400, depending on the piece. I also will be selling covers and pages from the first ten issues of The Dreamer. If there is a page you are interested in, email me and I will bring it to the show.
Most Dreamer are priced around $200. "First appearance" pages will sell for more. ONLY pages from issues #1 – #10, because after that my art is all digital, not because I'm mean. I will have Page 1, from Issue #1 with me at the show– the original is actually one drawing that I cut up into six pieces for the comic. First come first serve on that one.
And lastly, I'll be sitting right next to my sister who runs the Teena Bee booth. She is making a very limited amount of Dreamer bags for Otakon! Check out her beautiful stuff on her Facebook page.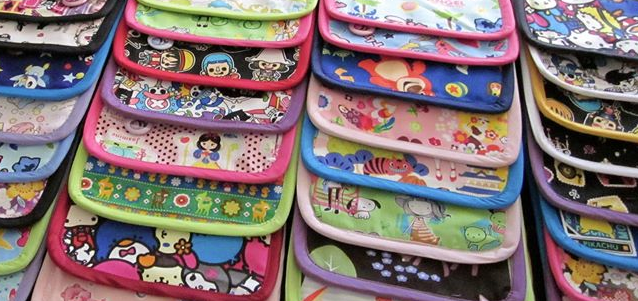 See you at Otakon, I can't wait!