I'll be at Otakon in Baltimore, July 27 – 29, Booth Q07!
Commissions are OPEN! I get emails throughout the year from people wanting commissions from me, but I only do them at certain times. If you've been waiting to get an original drawing from me, now is the time!
Commissions means I'll draw whatever you want, it does not need to be one of my characters. All artwork is on 11 x 14″ Bristol Board.
Interested? Send me an email: lora @ thedreamercomic .com [delete spaces]
(You DO NOT need to attend Otakon to get a commission. Pick up at the show for free, or shipping in a flat mailer add $10 for US, $15 everywhere else.)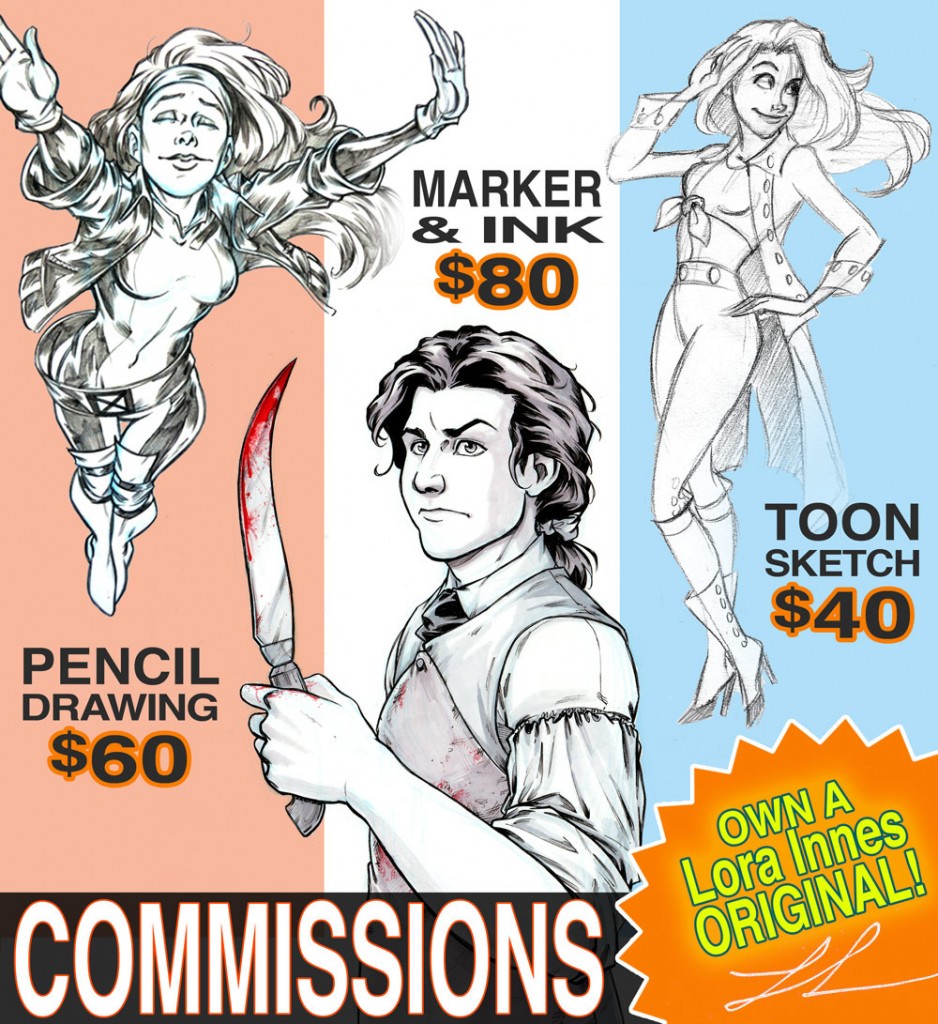 Payments should be sent via PayPal. Want two characters? Inquire for a price. All requests must be for a pre-existing character. If it is your own original character, you must be able to send me a picture. (Meaning, no character designs.) No time for revisions, so if you don't like it, I'll just refund your money.
*VOTE for a sneak peek at the next page!*