Today's update marks the 500th page of The Dreamer! HUZZAH! 
New Page #31!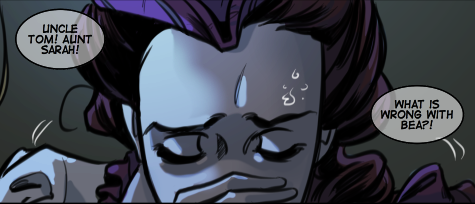 A special thanks to Dr. Scott Syverud who took the time from his busy schedule to answer questions about the treatment Bea would receive in this issue. Stomach pumping is a thing of the past, who knew? (Well, I guess a Professor of Emergency Medicine at UVA would know…) Thank you so much, Dr. Syverud!
*We will be wrapping up Issue #17 next week!*
Because the end of Act I is fast approaching, I set up a Dreamer Newsletter so we can stay in touch. As a special gift for subscribing, you can download a 75-page version of Issue #14—the "This is Your Life, Alan Warren" issue.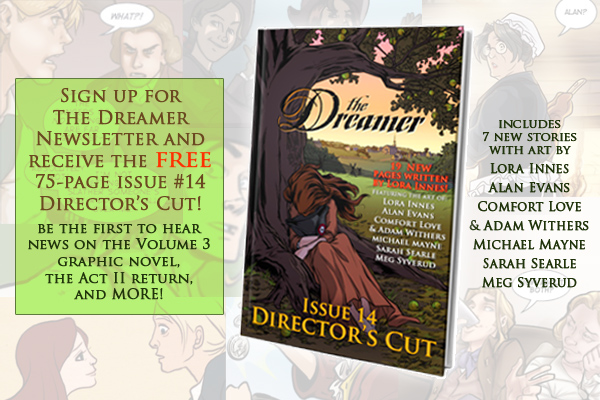 Sign up for the Dreamer Newsletter using the form in the side bar and a few clicks later, this beautiful download will be yours!
This Director's Cut contains 19 pages of deleted scenes written by me and illustrated by myself and six of my most talented friends. Find out:
Who introduced Alan to Sam Adams?
When was the first time Alan met Bea's father?
How did Eve know "he uses the window"?
When was the last time Alan saw Joseph alive?
What happened on Bea's 17th birthday that makes Alan think she is still angry?
…and MORE!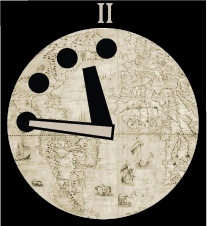 VOTE to get a sneak peek at the next page!

*    *    *
See me next at:
Otakon, Baltimore, MD August 9 -11th!