Today is my birthday! And I know you all have been racking your brains, trying to come up with that perfect birthday present for me. So I thought I'd give you a few hints.
First item of interest, The Nathan Hale 1/2 cent stamp!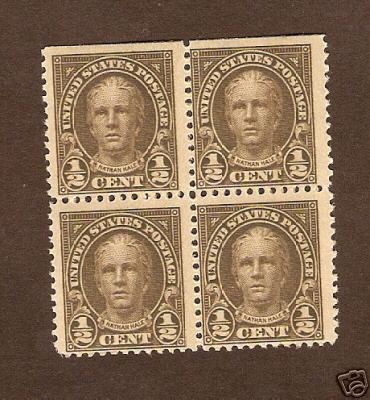 These babies go for about $20 bucks on ebay, now that's affordable! Our favorite Revolutionary Captain, Nathan Hale, was commemorated in with this postage stamp in 1925. Oh, he looks so brave and heroic. Actually, no, he looks a bit dazed and his mouth is ajar, like he's waiting for novacaine to wear off.
If you're looking for something more, you could always opt for the infamous No Stamp Act Teapot replica!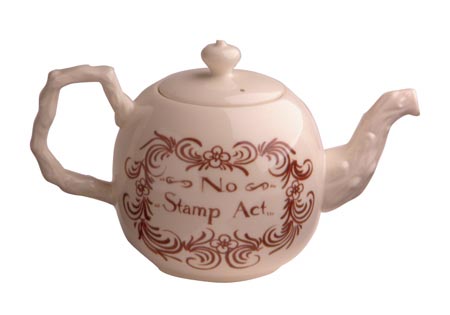 I found an actual 1765 No Stamp Act teapot on Ebay. Except that it had been shattered… and glued shottily back together. The broken artifact was going for $6,000 dollars. That should make you feel great when I tell you that this beauty sells at the Williamsburg Marketplace for a mere $119. And no, I won't make tea in it. It'll sit on my shelf like Mrs. K's…. ;)
Buying me a replica feels cheap, doesn't it? So how about an investment gift? I present to you the Abigail Adams gold ten dollar coin!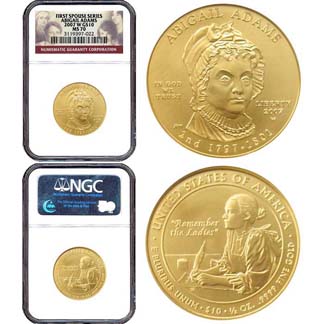 Abigail Adams, my favorite First Lady, was commemorated in this 2007 gold 10 dollar coin. True, they're selling on Ebay right now for $500 dollars…. but think what they'll be worth in another year!
Okay, I can see that you're really looking for that timeless, ultimate, nothing-says-I-love-you-like-a-piece-of-Alexander-Hamilton's-Hair gift!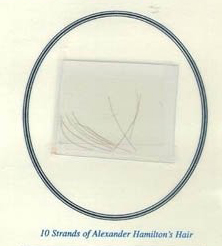 Don't let the $3,900.00 price tag fool you– these ten strands of Alexander Hamilton's hair are a steal! When I first started watching the item on History For Sale.com, they were going for $9,000! Oh, Hammy! One day I'll own a piece of your corpse.
Happy shopping!