We're in the process of getting some shirts for sell up on the site, and since you guys seemed so excited about it…  What kind of Dreamer shirt would *you* want to buy?  Here's mine that I wear to conventions, just ignore the handsome devils next to me: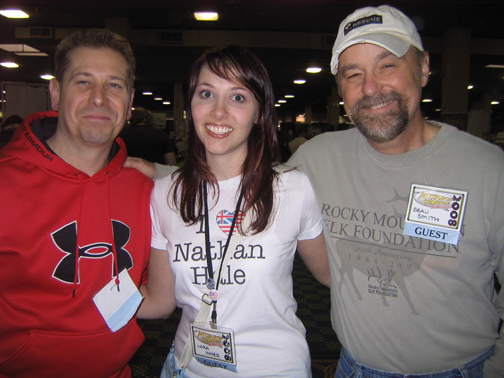 (Billy Tucci, me in an "I Heart Nathan Hale" tee, with Dreamer logo on the back, and Beau "The Last Real Man" Smith.  Billy earned cool points for knowing who the crap Nathan Hale was.)
None of our designs are set in stone yet, so tell me what you want to wear!