Before this issue really gets rolling, I thought I'd put together a little family tree so you can keep all of the different Warrens straight. Feel free to reference this whenever necessary!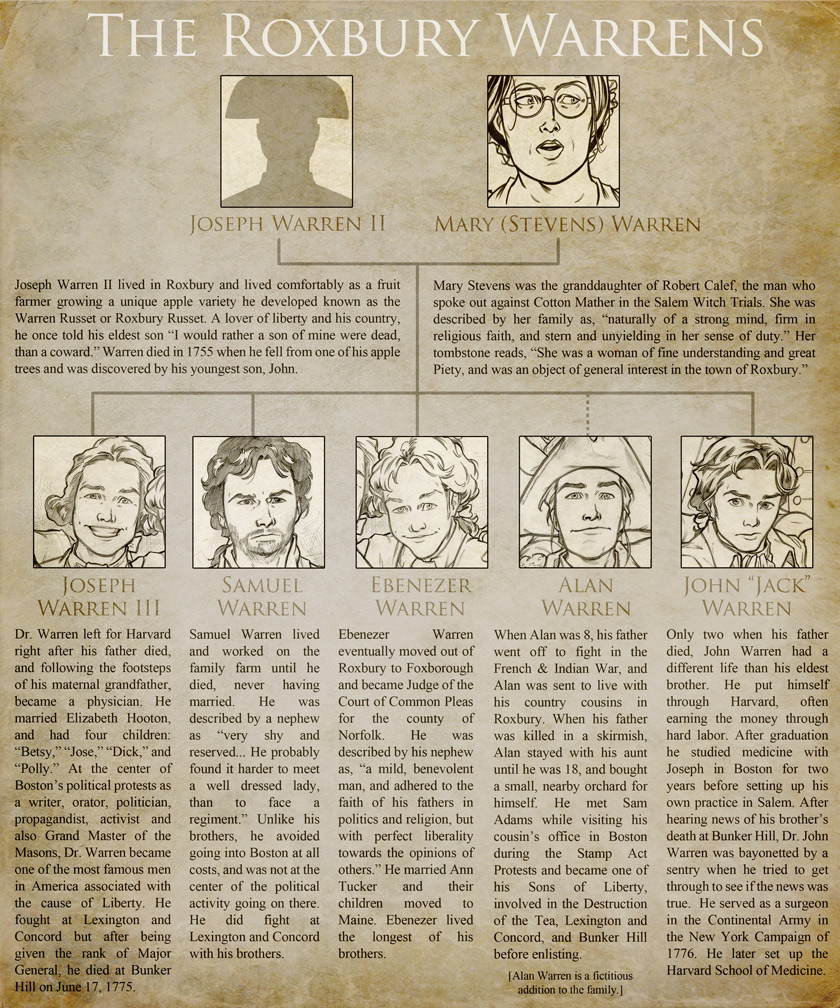 (Click to see full sized)
I think the most confusing part is that there are two Dr. Warrens– Joseph and John.  Dr. Joseph Warren is the famous patriot-martyr who Nathan Hale got punched in the mouth for dissing.  Dr. John Warren is the younger, still living, brother, who Alan is trying to find so that he can help Bea get her memory back.
Of course, if you love The Dreamer, and want to know more about the Warrens as they exist in the Dreamerverse, don't miss our short stories "A Most Agreeable Thanksgiving" (which introduces the whole clan) and "A Quartet of Prattlers" (which focuses on Alan and his best friend relationship with Ebenezer)!
I paid my respects to a lot of these people when I was at the Warren family lot in Forrest Hills Cemetery this summer. You can read about my visit here.