Bea gets an unwelcome roommate. This is the last update for The Dreamer: Countdown to Culper Issue #2.
ClexaCon was incredible! I went to promote my other graphic novel, Wynonna Earp–a comic book adaptation of the SyFy television series. The Earper fandom is unlike anything I've been a part of, and it was such an honor to meet them in person.
I had created an exclusive print for the show, limited to 50, hoping to sell out by the end of the show. I was seriously unprepared. When the doors opened, a line formed and for two hours we were selling prints nonstop until the exclusive print was gone, and most of the others, too.
One of the things I love best about conventions is face-to-face meetings with online friends and fans.
One of my favorite fan moments was when Carmen walked up to my table and I recognized her before she introduced herself. She had won an IDW Publishing contest, and the prize was a cameo on the cover of a Wynonna Earp issue. I drew her on the cover in awe of Wynonna's sharpshooting at a carnival game. (It was the "road trip" issue of the series.)
Later in the day, my friend Beth, who was helping me at my table all weekend, surprised me with a photo shoot with two of the television actresses, Katherine Barrell and Dominique Provost-Chalkey, and the show's creator, Emily Andras. There was much squeeing and hugging and I gave them prints and finally the photographer had enough and told us they were taking the photo. A second and snap later and we look remarkably poised.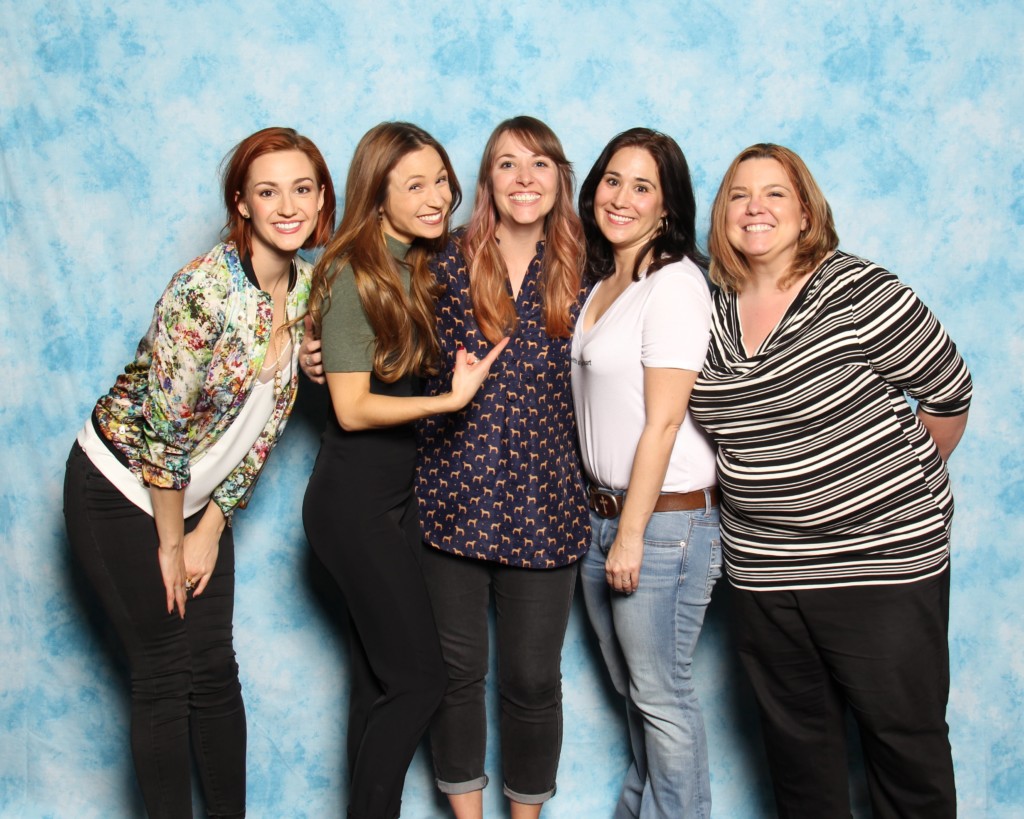 One of the Earpers, Jyo, snapped this photo of the girls looking at the artwork I gave them after the shoot.
Day 1 was unbelievable. I love you, Earpers! I'll post a Saturday Recap on Wednesday.
Curious about what is different in the Reboot? Follow along on Patreon! I am posting every reboot page with an explanation for the changes.