I haven't announced here yet that I'll be at ClexaCon in Las Vegas, March 3-5, promoting Wynonna Earp. Look for me in Artist Alley under my giant new banner stand: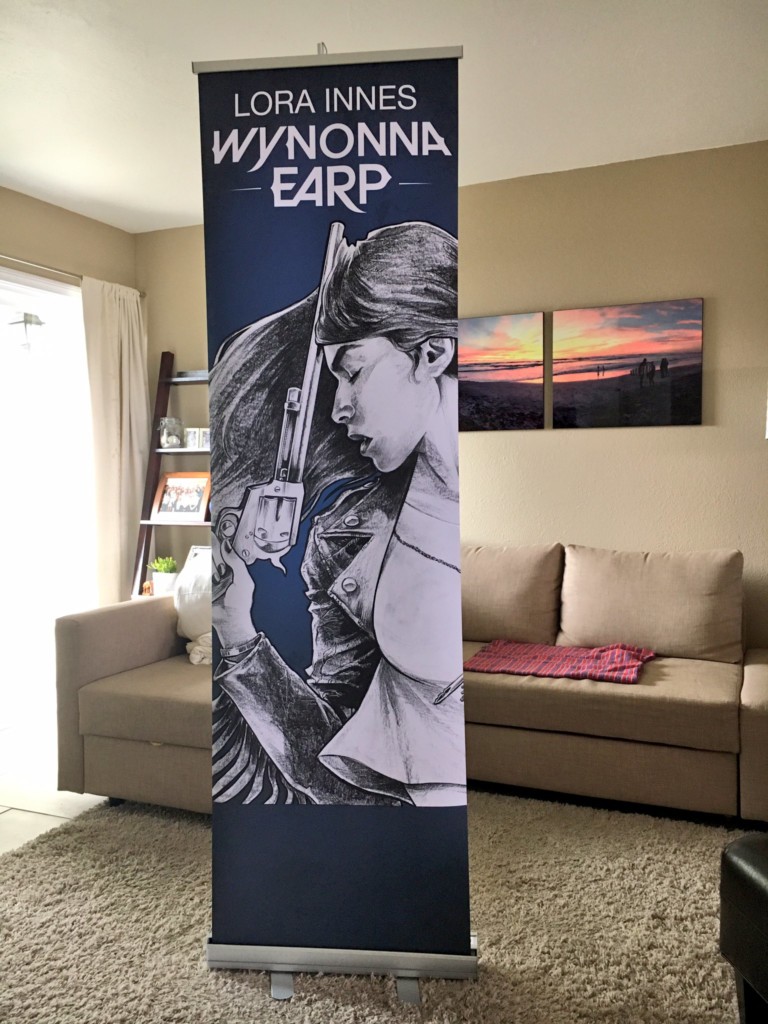 I'll have copies of the Wynonna Earp: Homecoming graphic novel I illustrated, Wynonna Earp prints, as well as Dreamer books and prints. Can't wait to meet the Earpers in person.
Curious about what is different in the Reboot? Follow along on Patreon! I am posting every reboot page with an explanation for the changes.