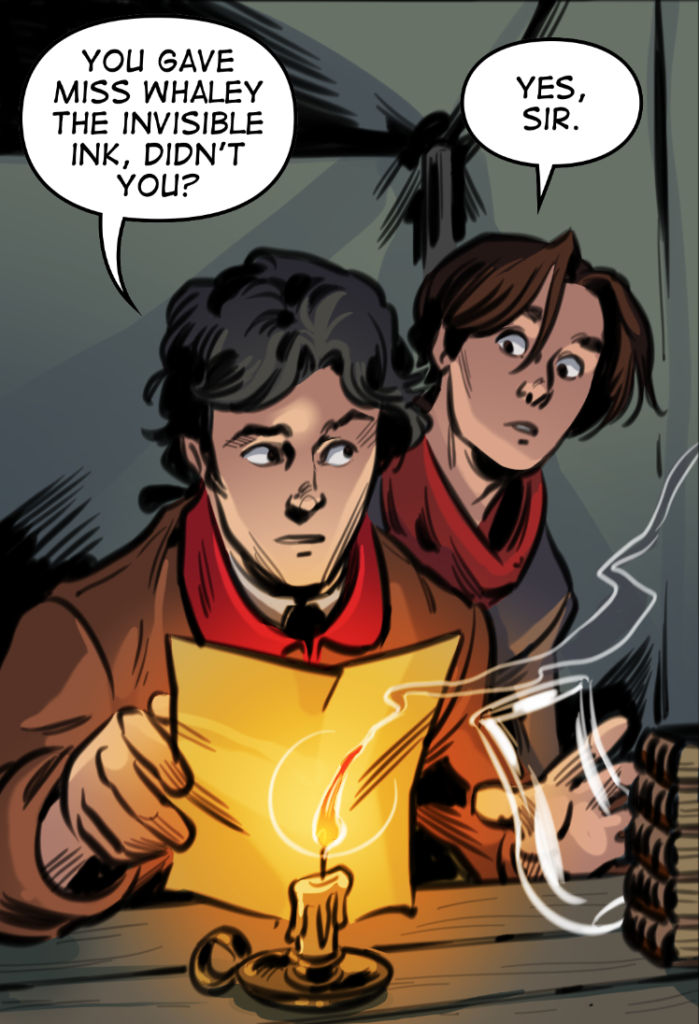 The book in question—The General History of the Late War—is a title that we know Nathan Hale owned. It recounted the Seven Years War and spanned five volumes.
All kinds of book codes and ciphers were used during the Revolution. The reason a book code was more secure than other codes is that it required matching editions in order to use it. …Matching editions such as two college textbooks owned by students in the same class.
Sometimes codes used substitutions—either alternate letters or numbers stood for letters, or other times numbers pointed to locations within a book. Numbers could stand for a page, a column number, a line, a word, or a letter. Dates on letters were used to smuggle information as well.
I recommend a book called Invisible Ink: Spycraft of the American Revolution if you're interested in learning more about codes, ciphers, and a variety of other 18th century espionage techniques.
In the comic, Tallmadge explains how the rules of this code to Frederick. If you want to give it a shot, the edition you need is the 3rd edition, published in 1766. (Yes, you can find it digitized online.)
Happy decrypting!
---
Next week I'll be on the road, chasing after the trail of the Knowltons with Sean McGuire, the co-host of my upcoming history podcast All My Dead Friends. Follow our adventures stalking Frederick and Colonel Knowlton on Twitter and Instagram using our new handle @DeadFriendsShow!
---
Can't wait to read the next page? You don't have to!