Beth Brockhaus Research Assistant, Official Dreamer Trailer
Beth "The Bethy" Brockhaus grew up in the Crossroads of America. As a lover of animation and film, Beth elected to attend CCAD and major in video editing. It was there she met Lora. After graduation, Beth returned home to Indiana where she did some freelance work as a video editor. Known for her vast knowledge about movies and pop culture, she is often sought out for useless information and trivial facts.

Alan Evans Color Assistant
Alan Evans is the creator/artist of the #1 wrestling webcomic, Rival Angels. In addition, he's done flatting work for Hi-Fi Color Design, Digital Webbing and The Dreamer. He hates drawing backgrounds, likes riding his bike and is also a fan of characters with the name, "Alan."

Mike Innes Design, Marketing, Webmaster
Mike got his start in the late seventies. A "crick" lovin' Ohioan born and raised, he will often quote references to his youth, favorite movies, and glory days every which way he can. He does the whole art thing now for money, which he finds pretty cool. He tends to speak in hyperbole, takes life as it comes, and among other things, enjoys referring to himself in third person.

Liz Hornbeck Frederick Short Story
Once upon a time a scrawny girl named Liz, who was prone to imagining herself as any number of animals, started selling plagiarized drawings of a dog. Art school seemed the logical choice... She now makes a living doing displays for Anthropologie, and still is baffled by the blessing of a perfect job. And yes, coming home covered in sawdust from the circular saw is a big part of the "perfect" part. Liz likes Spanish, stories, theoretical physics, God's deep love, color, mixing oil paints, dancing...and Lora of course.

Tina McGivern Color Assistant
Tina McGivern graduated Magna Cum Laude in 2004 from the Indiana University of Pennsylvania and has a Bachelors in Fine Art and Graphic Design. She spends her days sewing, crafting, drawing, hiking and Geocaching. In her perfect world, every day would be Halloween. For more of her work, view her webpage here.

Michael Motter Color Assistant
Michael prefers to be called by his full name and has been Lora's friend since college. A love for animation, things that fly, and good storytelling fill every moment of his day (except for his girlfriend of course). He is always looking for new inspiration (and would like The Dreamer even more if it had dragons in it). Check out his work at his deviant art page here.

Jenn Murray Web Design for Drunk Duck
Jennifer Murray is a suburban girl gone country. Raised in Pennsylvania she moved to West Virginia when she met and married the man of her dreams. When she's not baking her infamous chocolate-chip cookies, she's pursuing her second love–web design. Jenn holds a Bachelors degree in Graphics Technology and operates her own business. To learn more about her services, visit her website here.

Chris Oatley Issue #4 Cover
Chris Oatley has worked as a visual development artist and a content creator in the entertainment industries for over six years. He has worked in visual development on films at Disney, The Weinstein Company and several video games. He has also worked on music videos for Geffen and EMI. Chris spends vast amounts of time creating content for his website, ChrisOatley.com where you can find lots of excellent resources on art and screenwriting as well as a tutorial for the making of his Dreamer cover!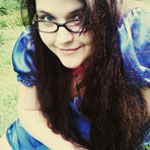 Sarah Winifred Searle Apprentice
Sarah is a game artist by day, cartoonist extraordinaire by night! With a background in fine arts and having worked in new media, her passion is exploring storytelling and blending mediums to create a truly immersive experience. She is currently planning her first transmedia project. Sarah's portfolio and blog can be found at her website.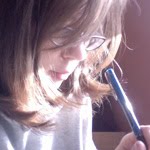 MEG SYVERUD Apprentice
Meg is a Graphic Design graduate from James Madison University in Virginia with a passion for comic books and drawing. She currently resides in Columbus, Ohio. At the moment she's working on her portfolio and online comic project One Question, which will also be her first printed work come June.