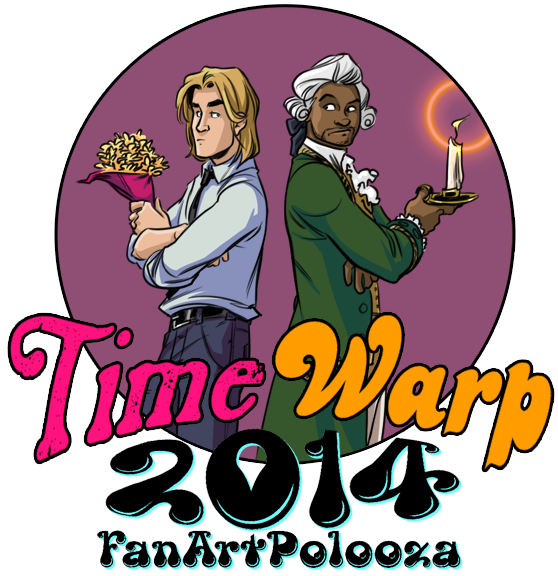 If you're new to the Dreamer community and have never experienced one of our blow out fan art contests, get ready! This is not your ordinary contest. And don't expect to see ordinary entries! The competition will be steep! But there can only be one winner!
To celebrate the release of the brand Dreamer Volume 3 which ended like this, the 2014 FanArtPolooza  theme is "Time Warp." Feel free to interpret that theme anyway you want.
The Rules:
UPDATE: CONTEST EXTENSION: All submissions must now be received by Friday April 25th. The winners will be announced the following Monday.
This fan art contest is not limited to people who can draw. You can use any sort of media you want: drawing, photo-collage/photo-manipulation, fan fiction, comic strips, poetry, song, sculpture, plushy, cosplay, video… If you can dream it up, you can enter it. (Please limit prose entries to just a few pages.)
Your entry must incorporate the Time Warp theme in some way.
Enter as many times as you like.
Send your entries to my assistant, Sean McGuire. If your entry is hosted on a site like DeviantART, You Tube or tumblr, feel free to send him  a link instead of the file. Include your name and a website you'd like us to link to when we post it on the blog.
Send entries to: 
[delete spaces: admin @ thedreamercomic.com ]
The Prizes:
Grand Prize:  A signed copy of The Dreamer Volume 3, with a personalized sketch inside of your favorite character! A signed Dreamer Print of your choice! And the complete set of Dreamer Short Story downloads!
Runner-up: Since I can never pick just one winner, there will be two runners-up, who each receive a signed print and the Dreamer Short Story download of their choice!
Teena Bee Bonus Prize: And my sister loves the arts & crafts entries. She's offering a Dreamer version of one of her Teena Bee bags to her favorite entry!
Entries will appear in the blog as they're submitted, so check back often!
Send entries to: [delete spaces: admin @ thedreamercomic.com ] That's it, so get creating! May the best entry win, whether song, poem, drawing or… cake!